Many ISG parents choose to personally drive their children to school, especially those with elementary-aged children residing near the coastline. Several secondary students use public transportation. Furthermore, ISG families have also the possibility to use the school bus service provided by an external bus company. 
SCHOOL BUS ROUTES AND RESIDENTIAL AREAS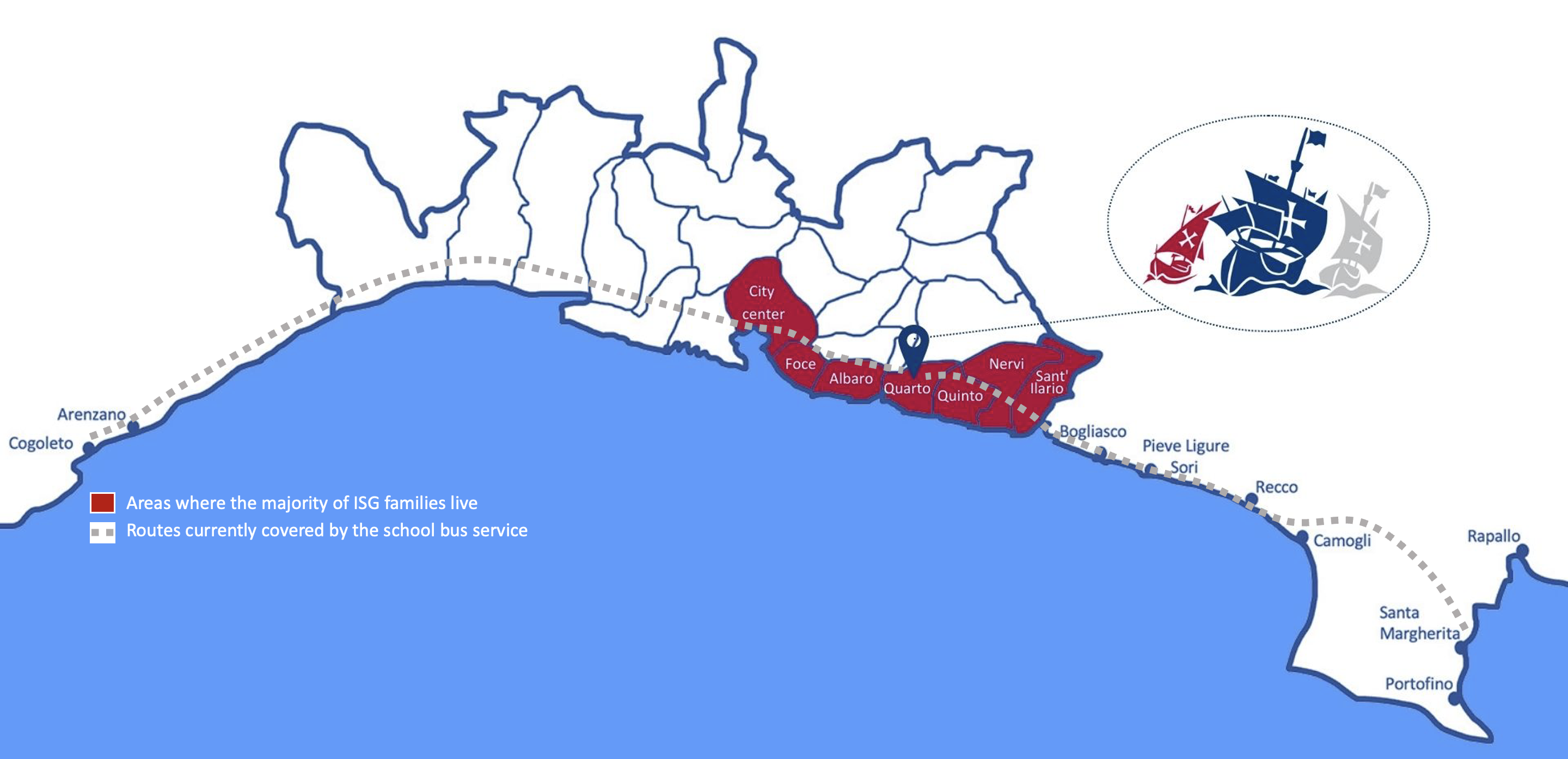 A COMPLETE bus SERVICE ALONG THE COAST
The ISG school bus service is an excellent choice as it delivers an outstanding level of safety and comfort to and from school. Cairo Car is the private bus company which provides the transportation service for an additional fee. The bus routes extend all along the coast, up to Arenzano on the west coast and Santa Margherita Ligure on the east coast. There is a Late Bus Service that is also available for students who are registered in the after-school activity program. 
Families are invited to contact the bus company directly for any queries:
Cairo Car
cairocar@cairocar.it
+39.010.587017