At ISG learning is an individualized experience. Differentiation in class happens on a daily basis, in order to offer a stimulating environment to children with different linguistic backgrounds, and different learning needs. 
ISG has a large population of students with different cultural and linguistic backgrounds. We support all learners including students who do not speak English as their first language or who need extra support inside and outside of the classroom. 
Our Student Support Department includes a Learning Support Programme, which seeks to meet students academic needs, as well as an English as an Additional Language (EAL) programme, which focuses on students learning and improving their English language skills. We also offer Italian as an Additional Language (Italian B) programme to international students. The department works in partnership with the school's Social and Emotional Wellbeing Counsellor in order to support the child from the emotional point of view.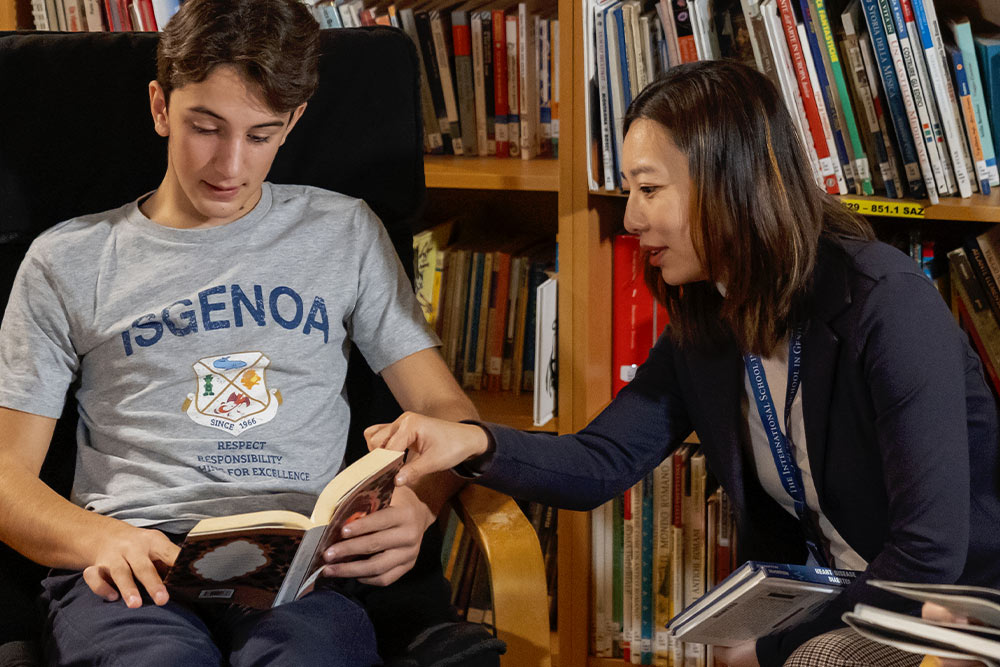 Non-native English speakers can acquire the level of English needed to communicate effectively and to succeed both socially and academically.
Students in Grades 1-8 who are not English native or native-like speakers are assessed by the Language Support Coordinator to determine their English language proficiency in listening, speaking, reading, and writing. Students who require English support will be enrolled in a modified programme with English as an Additional Language (EAL) support. The support will be differentiated based on their level of language proficiency within an immersive and inclusive environment.
The English assessment for students entering high school has the goal of making sure that the learner will be able to cope with the increasingly more challenging academic programme. Students in Grade 9 are assessed to be able to demonstrate at least an intermediate level of proficiency in English (Level B1/B2, Common European Framework of Reference for Languages), and students entering in Grade 10 or above must be able to demonstrate at least an advanced level of proficiency in English (Level C1/C2, Common European Framework of Reference for Languages). When the levels are below this, the school and the family will discuss and agree on the extra English support needed inside and outside the classroom in order to reach the required level of language proficiency.me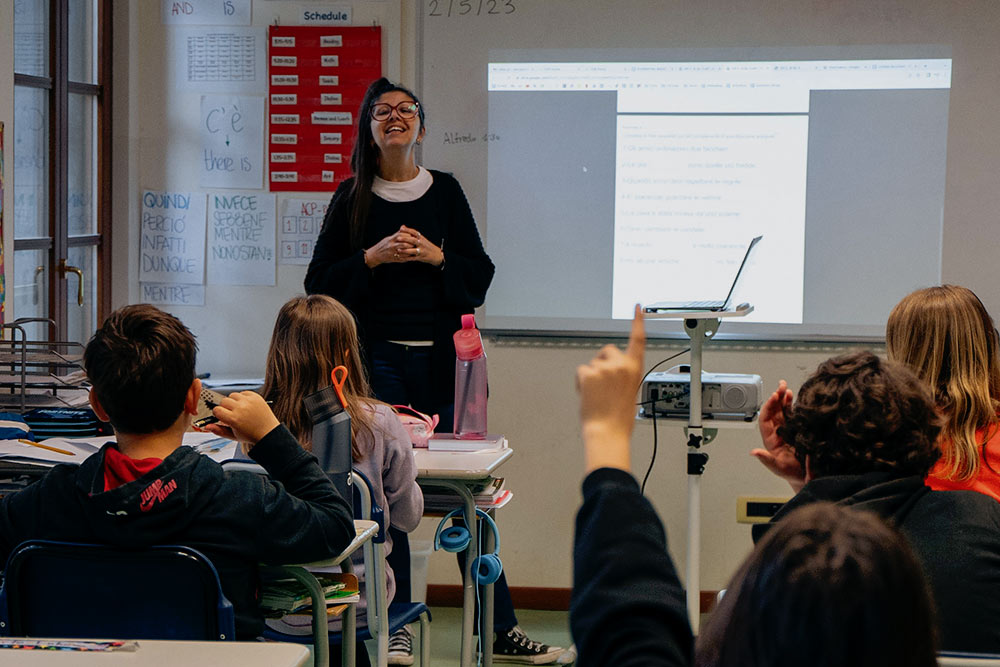 Italian Language support (Italian B)
In Grades 1-10, ISG offers Italian Language support during school hours to students who are non-native speakers.
While Italian native or native-like speakers attend classes following the Italian school system standards, which prepare students for the Italian state exams (Italian A), international students attend Italian language acquisition classes (Italian B).
Working in small groups, Italian B students improve their language skills through fun and engaging activities such as games, videos, music and fairy tales. With the teacher's support, they will gain confidence in speaking situations and feel more at ease in Italian contexts.
The lessons are not only for beginners but also for those students who have a higher proficiency and wish to focus on specific language skills such as speaking, reading or understanding both spoken and written language. When students are ready, they can move to the Italian A classes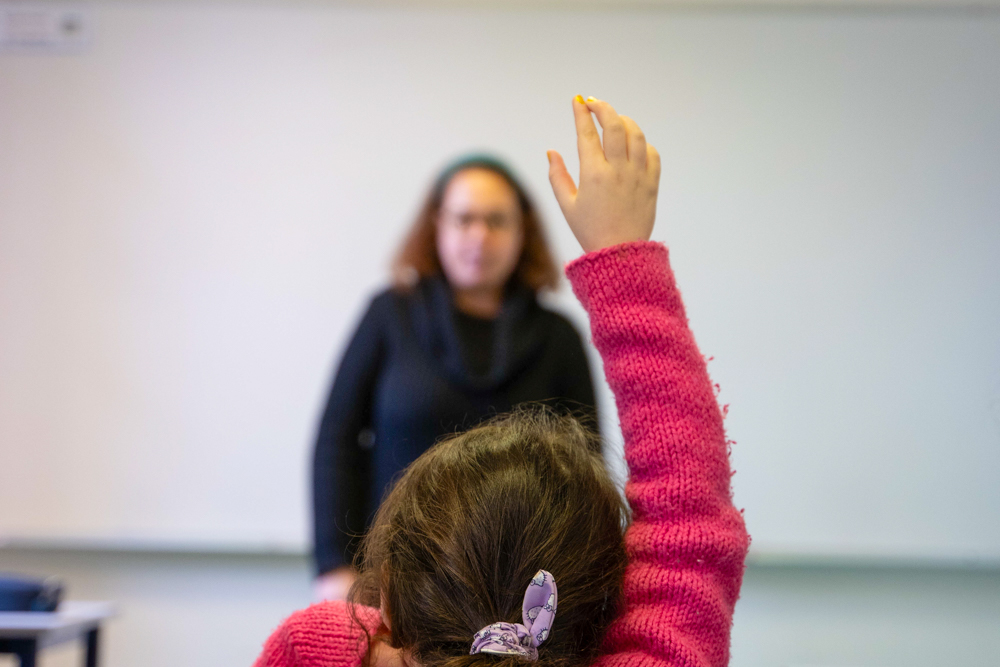 The Learning Support Specialists work closely with each family and faculty members to ensure that students thrive both in and outside of the classroom.
Our goal is to help students to become more independent and lifelong learners. For this reason, ISG offers students tools and resources to develop their full potential.
Our Learning Support Programme is designed for students who have certified learning difficulties, whether mild, moderate or severe. Classroom teachers are sensitive to the needs of individual students and work closely with Learning Support Specialists to monitor students' progress.
The Learning Support Programme includes in-class interventions, co-teaching and outside the classroom individual or small group instruction based on student needs, up to a maximum of 3 support periods per week. Areas targeted in specialized instructional settings include, but are not limited to: reading, writing, mathematics, time-management, organization, and learning strategies.
When students are certified with a psychological diagnosis, the Learning Support Specialist designs an IEP (Individualized Educational Plan) for every student enrolled in the support program. Accommodations are provided to students according to the documents received.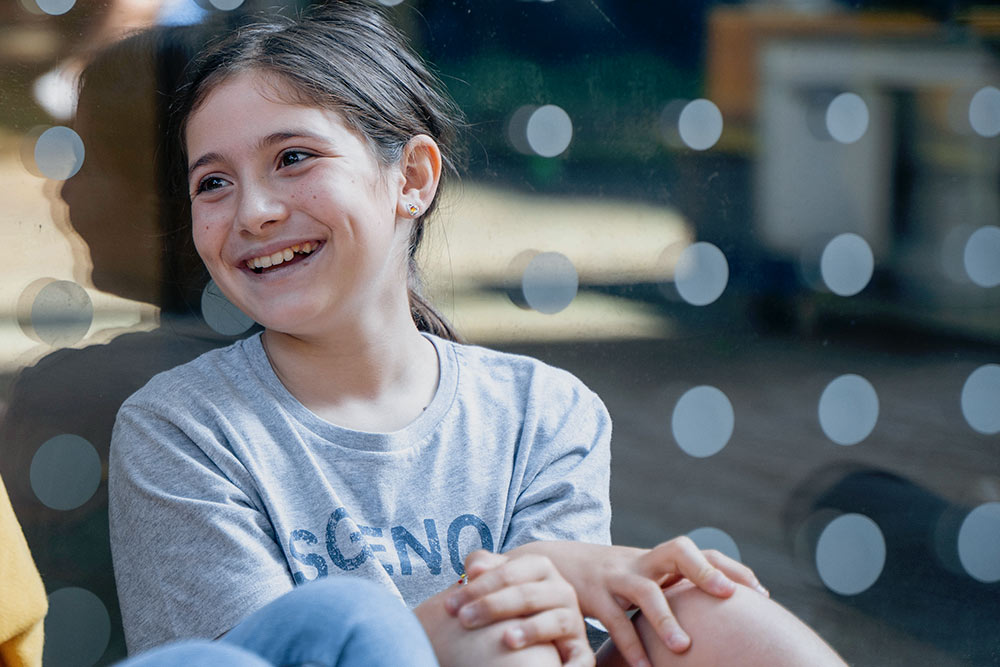 Student well-being is a priority at ISG
Our goal is to create a supportive community where every student can thrive both academically and emotionally.
As part of our commitment to fostering a supportive and nurturing environment, our school psychologist is available for guidance, offering consultations and support to students, parents, and teachers throughout the entire school year. The psychologist also provides thematic workshops for all grade levels. In secondary school, advisory periods have dedicated times for the development of social, emotional, and mental wellbeing of students.