When you walk through the doors of ISG, you feel the charm of tradition, the comfort of home and a unique sense of community
As soon as your child becomes a student at ISG, your family becomes part of the ISG community. The ParenT Association (PTA), is a group of parents volunteering their time to organize and coordinate many school and social events, and is key in the creation of the community spirit which distinguishes ISG from many other schools.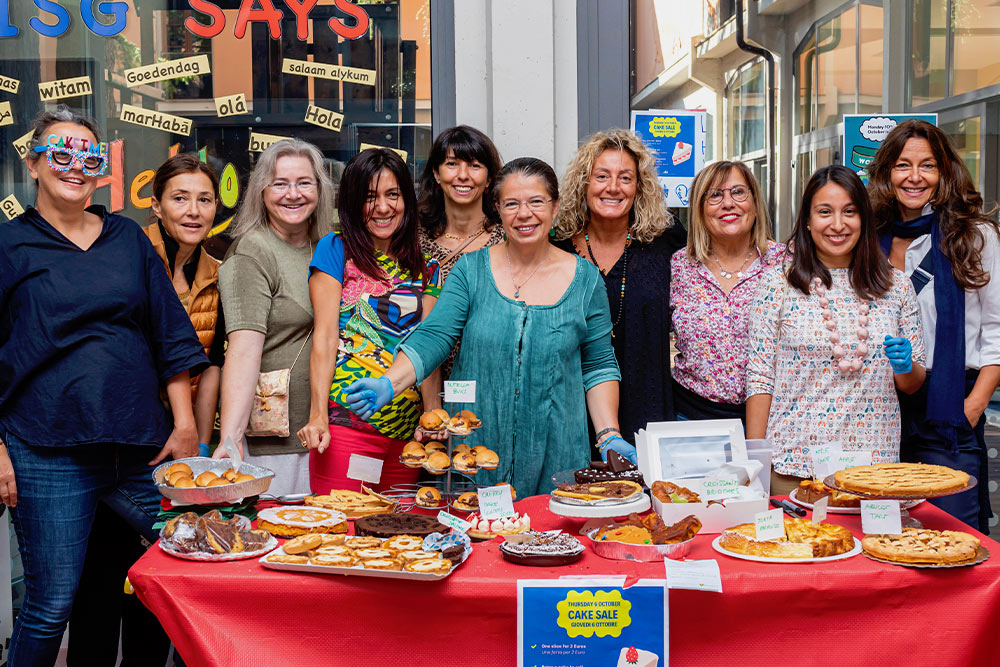 All families are welcomed, and encouraged to participate in the PTA activities and events, and all nationalities are celebrated.
The PTA coordinates several events dedicated to students such as a Halloween festival, a Carnival parade, a Spring fair, an International Day barbeque and many more! 
The PTA also supports the school in welcoming new families to the community, and organizing social events for all the ISG parents, inside and outside the school's premises. The Thanksgiving dinner, the city tour, nature walks and parent's aperitivo's in the city center are just a few examples.
All these events and activities are made possible by parents volunteering their time, energy and enthusiasm. In return friendships are made, the students build lifelong memories and a positive atmosphere is generated throughout the whole ISG community.