We are very proud of our experienced and diverse international Leadership Team
Every member of our Leadership team has spent significant time teaching and living in foreign countries, acquiring familiarity with the customs and language of their host countries. This extensive cultural knowledge enriches our inclusive community.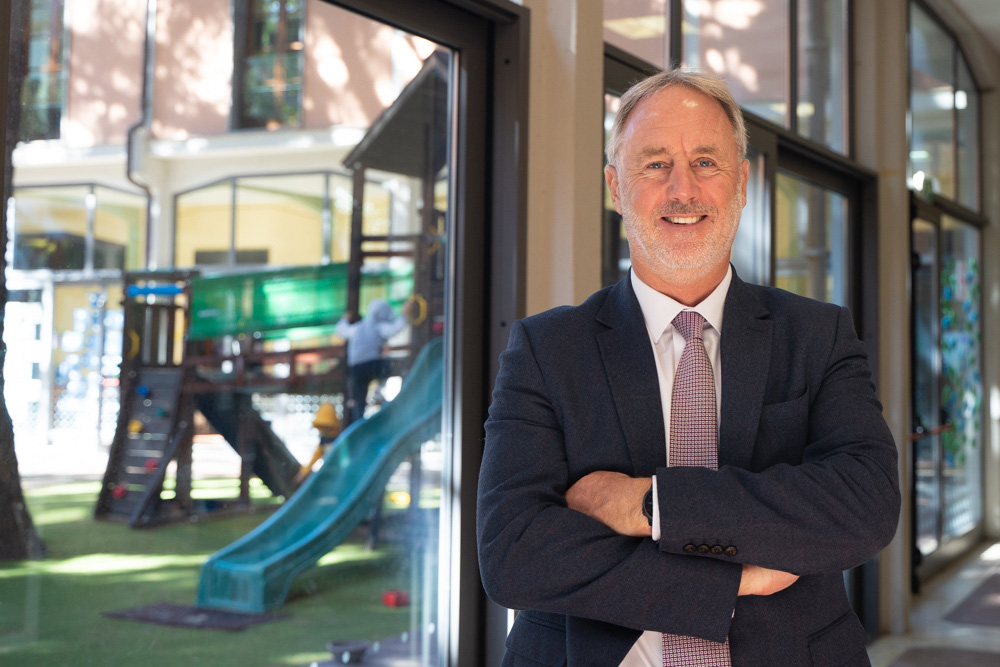 "We have a duty as educators to ensure that our students are aware of the power that they hold to initiate change for the good, and that they are encouraged to accept the responsibility to do so."
David holds an MA in Educational Leadership and Management from the University of Bath (UK) and a B.Ed. in Physical Education/History from the University of Exeter (UK). Before moving to The International School of Genoa, David held leadership positions in the International School of London Qatar, the International School of Zug & Luzern (Switzerland), the International School of Amsterdam (The Netherlands) and the New International School of Thailand.
He began his international teaching career many years ago in 1989, in the British International School of Cairo. He has previously served as the Chair of the IB Middle Years Programme (MYP) Committee, and he has led IB evaluation and authorisation visits.
He is also a trained Council of International Schools (CIS) and New England Association of Schools and Colleges (NEASC) Evaluation Team Member.
David is married with three children, two of whom have graduated from the IB Diploma programme and have now graduated from University in England. His youngest daughter, Molly, is a Grade 12 student in ISG.
David is a keen skier in the winter months and loves to sail in the summer.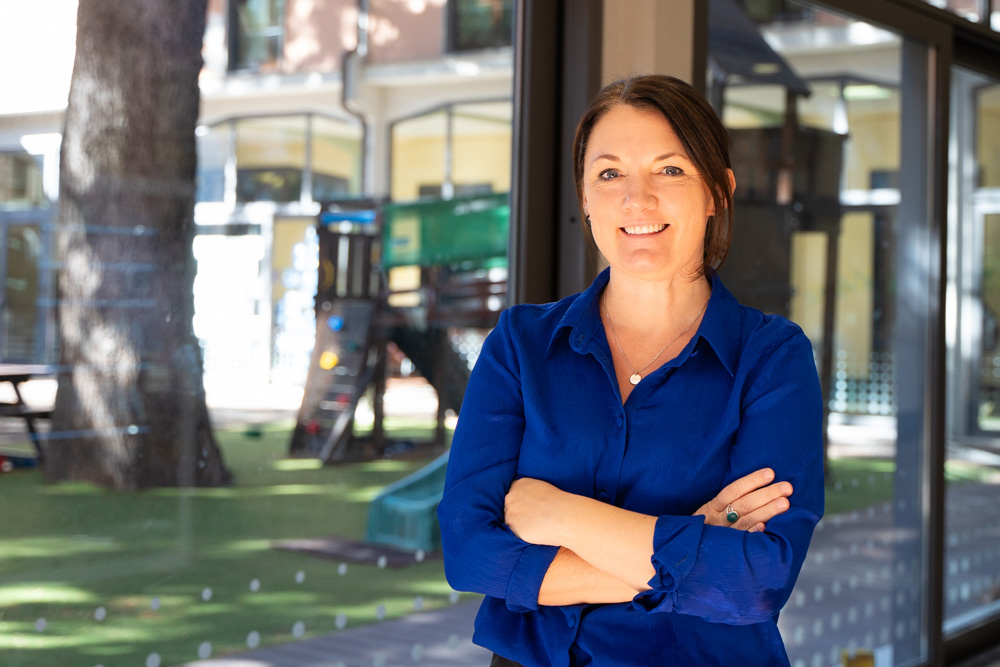 "The social, emotional and mental wellbeing and development of our children are crucial in order for them to learn and achieve academic success. Every child needs the right conditions within which to understand and harness their strengths and realize the power they have as individuals to be positive change-makers and lead fulfilling, healthy and happy lives".
Jody earned a Bachelor of Arts degree in Politics and the University of Northumbria in Newcastle upon Tyne. She went on to gain a Postgraduate Certificate in Education (PGCE) in Religious Studies and History. Following completion of her training, Jody moved to London, UK to work in a Humanities specialist college where she taught programs to students ranging from 11 to 18 years old. She taught Government and Politics, History, Philosophy and Religious Studies and held Head of Politics and History leadership positions.
Jody moved to Genoa, Italy in 2011 and has been a proud member of the ISG community ever since. Jody has taught History and English at the school as well as being heavily involved in the Advisory and Model United Nations programs. She has held leadership positions at ISG since 2012 and is currently studying a Masters degree in Leadership of Whole-School Mental health and Wellbeing at Leeds Beckett University, UK.
Jody has 1 daughter, who is currently attending grade 3 at ISG. In her spare time she enjoys traveling, cooking and eating! Snorkeling with her daughter at the local beach is another favorite pastime.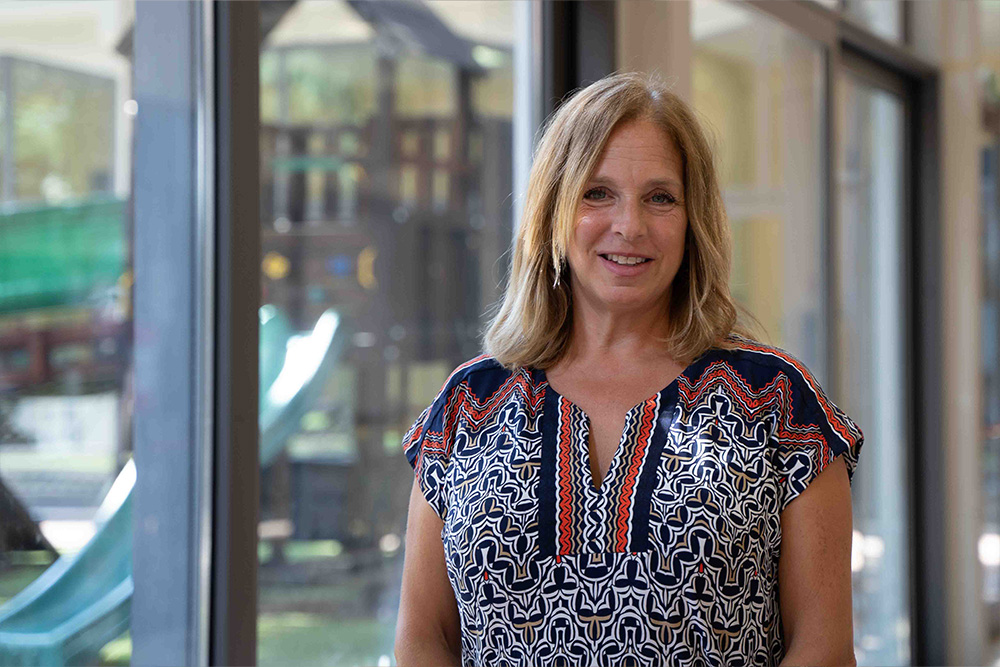 "Every child has the ability to learn and should be guided to reach their full potential. It is essential that we strive for not only academic excellence, but also nurture caring individuals to shape a brighter future for themselves and the greater world."
Christine earned a Bachelor of Science degree in Elementary Education from Pace University (NY, USA), a Master of Education degree in Special Education from Vanderbilt University (TN, USA), and postgraduate studies in school psychology and leadership at Columbia University (NY, USA).
In addition to ISG, Christine has worked in schools in the USA, as well as in international schools in South Korea and US Virgin Islands, ​​holding teaching and leadership roles in general and special education. Outside of the classroom, Christine worked as a counselor in Northern Ireland, led a learning and testing center in the USA, and served as researcher and supervisor for student teachers at Vanderbilt University. Her connection with Genoa dates back to 1992 as a 4th-grade teacher at  AISG, where she was also the curriculum coordinator and head of the student support team. Since 2011, Christine has been a member of the ISG community where she has been a classroom teacher and instructional coach. 
Christine has 2 children, Gabriel who graduated from ISG and has since completed degrees in USA and UK, and a daughter, Isabel who is a 12th grader at ISG. Christine enjoys hiking, swimming, and traveling when she has energy, otherwise she can be found reading or at the cinema during her free time. 
christine.berk@isgenoa.it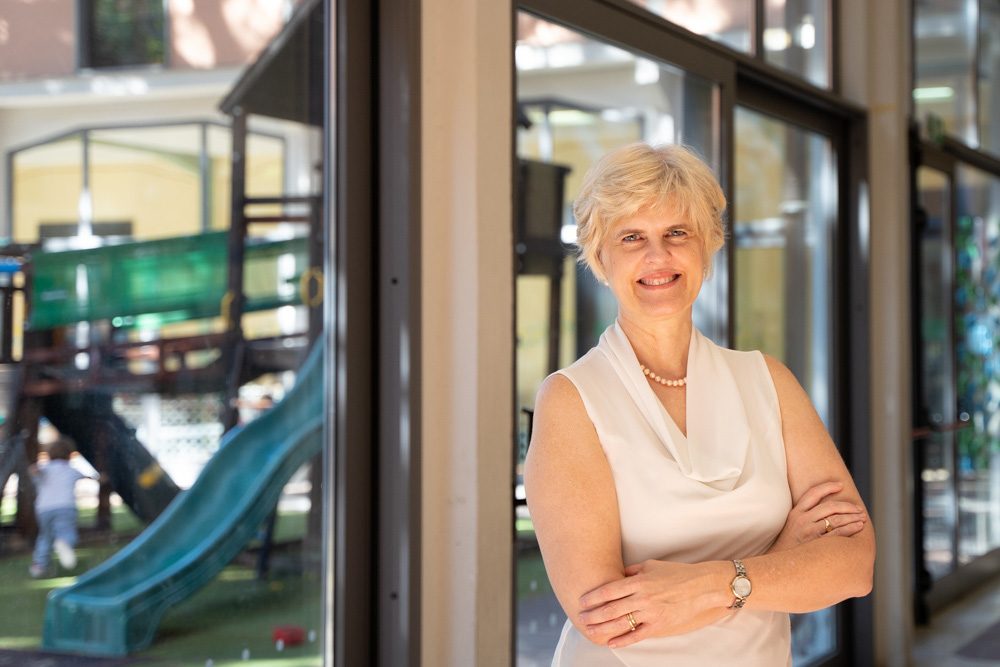 IB DP Coordinator and College Counselor
"Our students deserve to be seen, valued, inspired, and challenged. Our role as educators is to help them become cognizant of their potential to effect positive changes both in local and global contexts."
Elizabeth holds a Bachelor of Science degree from William & Mary (Virginia, USA) with a concentration in mathematics and minors in French and education. She has completed graduate coursework in educational administration at Michigan State University (Graduate Studies in Education Overseas program in Valbonne, France) and in technology and mathematics education at the University of Virginia, and she earned a Certificate for College Counselors in International Schools from the Counselors' Training Center.
She has participated in many international conferences, including as a presenter. Prior to moving to Italy, she taught mathematics and French at two public high schools in Virginia.
Since first joining the ISG school community in 1991 (when it was the American International School in Genoa), she has served in a variety of capacities, including as IB mathematics teacher and in her current roles of IB diploma programme coordinator and college counselor. She participated in the development of a high school program for the school and in the initial authorization for the school to offer the IB diploma programme. As the school's Council of International Schools (CIS) accreditation coordinator she has overseen a number of successful Self-Studies. She has also served as a visiting team member on several accreditation visits on behalf of the New England Association of Schools and Colleges (NEASC). She was a member of the original board of the Association of IB World Schools in Italy (AIBWSI).
A 5th-generation educator, Elizabeth is proud of her international family, including her American father, British mother, and Italian husband. She loves the opera, travelling, reading, and her two nephews.
elizabeth.boiardi@isgenoa.it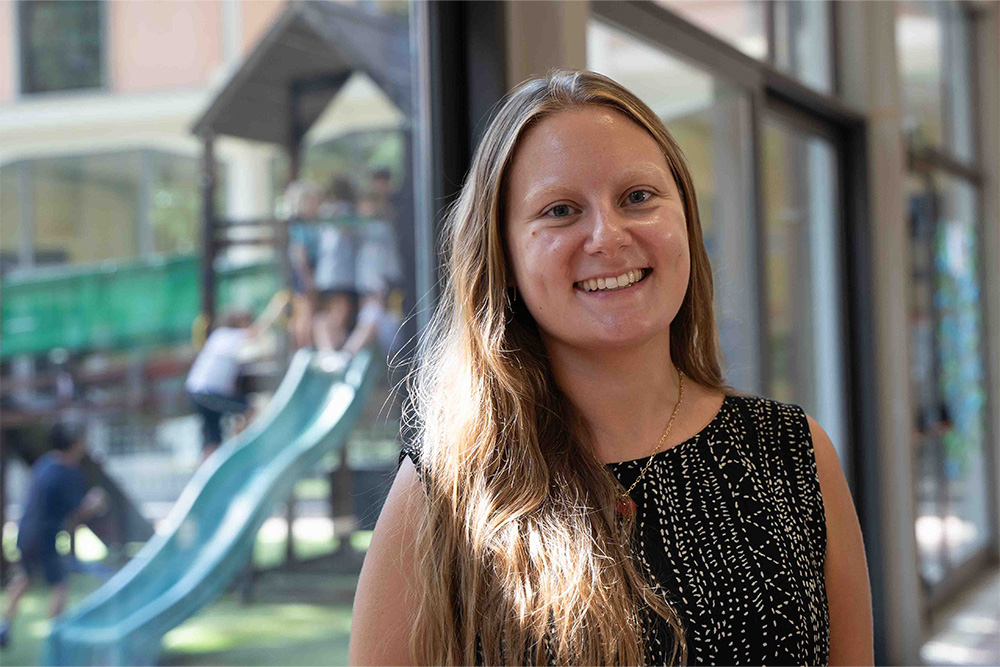 "I believe that school is not purely about one thing – one of the many rewards of being part of an international school is the chance to nurture the whole child, and this stands at the core of my teaching and pastoral philosophy."
Alex originally hails from York in the North of England. She graduated from The University of Manchester with a BA (Hons) in Politics, Philosophy, and Economics, and a Master's in Political Theory. Alex then went on to teach an undergraduate Politics course at The University of Manchester while engaging in postgraduate research funded by the Wellcome Trust.
She left Manchester for Leeds, to pursue teacher training with the Teach First programme, and gained a postgraduate diploma in Education and Leadership from Sheffield Hallam University. She has worked at ISG for one and a half years and, in addition to her role as MYP Coordinator, she teaches MYP Math and DP Economics.
In her free time Alex enjoys traveling and hiking, and in recent years she has explored Peru, Bolivia, and Brazil.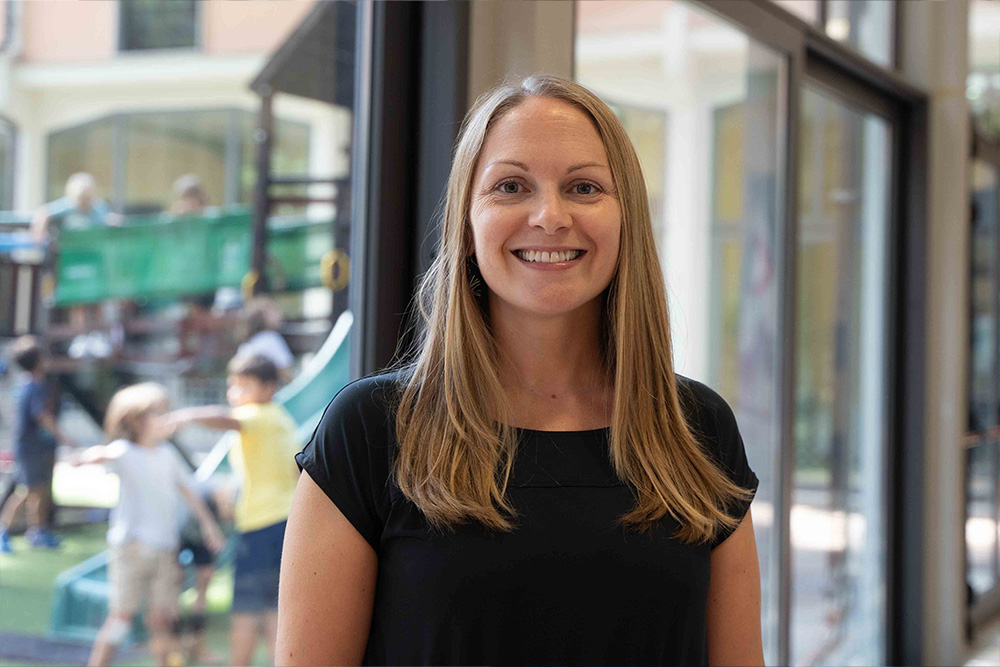 "As an educator, I enjoy learning and want to instill that same desire in my students; I want them to know that their education is one of their most valuable assets, which is why I like working at an international school that emphasizes the importance of being engaged in lifelong learning."
Patty is originally from Minnesota, USA where she graduated from Concordia University with a Bachelor of Arts in Elementary Education and a minor in middle school Mathematics. She also holds a Master of Arts in K-12 Education from Bethel University in Minnesota. Patty began her teaching career in Seoul, South Korea and then Chengdu, China. She's worked at ISG since 2012 and has taught 1st, 2nd, 4th and 5th grades throughout her teaching career. In addition to her role as the PYP coordinator, she is a learning support teacher in the primary. 
Patty is married and her son, Tommaso is in kindergarten at ISG. In her free time she enjoys traveling, hiking, and reading. 
patty.boettcher@isgenoa.it