Guiding students toward achieving their dreams
Students are empowered to reach high levels of academic achievement, while gaining the confidence, positivity, and real-world experiences to prepare for life after secondary school.
The Middle School is an important transition period as students change and develop in many ways physically, mentally, and socially. Students find the Middle School to be significantly different from their primary school experience. It is essential that they are supported in becoming increasingly independent, confident and self-reflective. As well as learning within the classroom, they will also have many opportunities to participate in a wide range of field trips and in-school activities.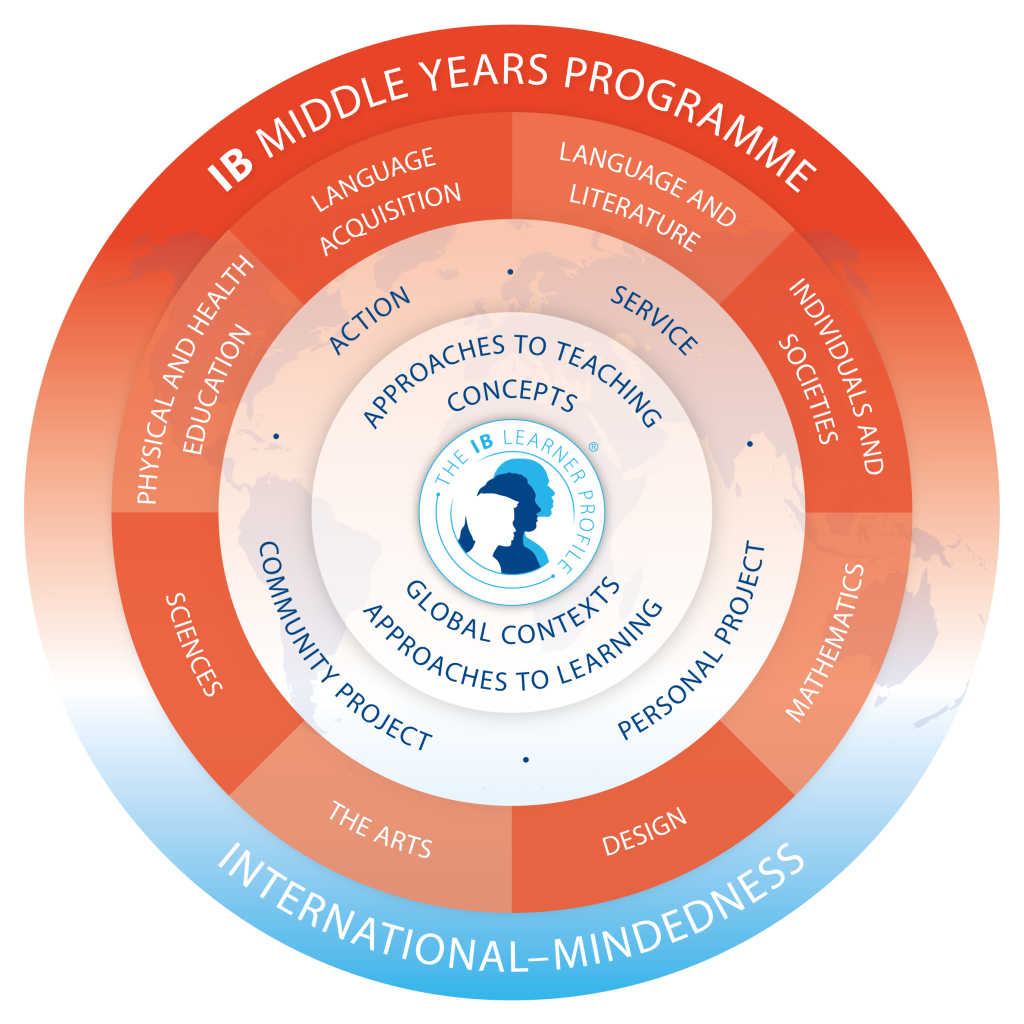 ISG is officially authorized to offer the IB Middle Years Programme (MYP). Particularly commended in our authorization feedback was the staff's detailed understanding of the MYP, the wide range of language courses offered, the school community support for the MYP, and the collaboratively developed and comprehensive curriculum. 
As an IB World School offering the MYP, we are part of a global community of schools committed to developing knowledgeable, caring young people who will be ready to negotiate their futures successfully and make contributions resulting in a more harmonious and peaceful world.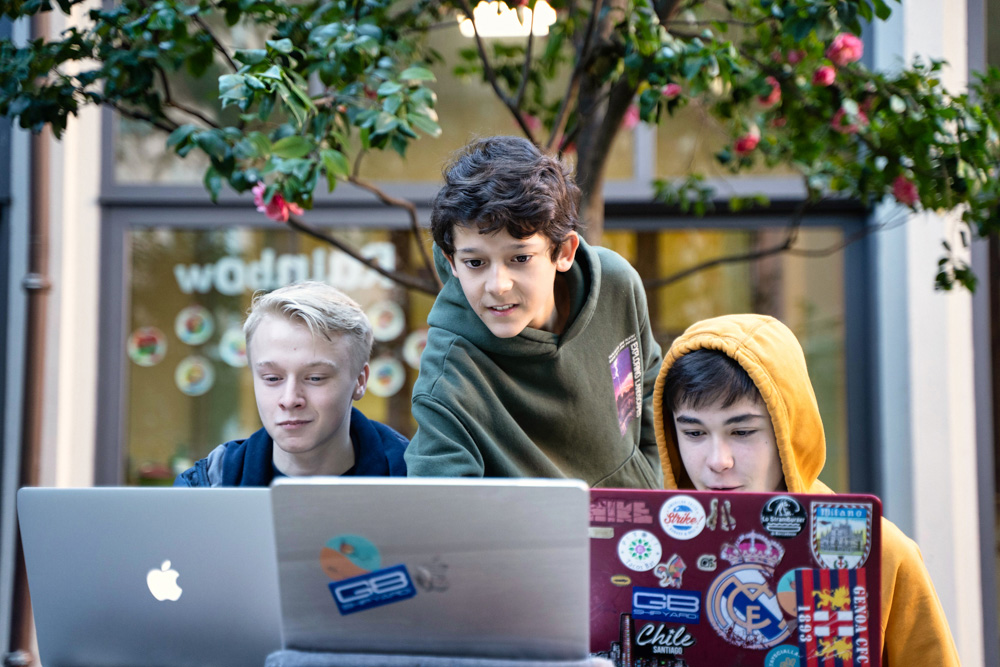 The students' placement is generally based on the year of birth of the child. It takes into consideration the physical, social and emotional growth of the child. 
In Middle school, classes are organized into three main age groups:
Students must reach the indicated age for the grade by December 31st of the school year.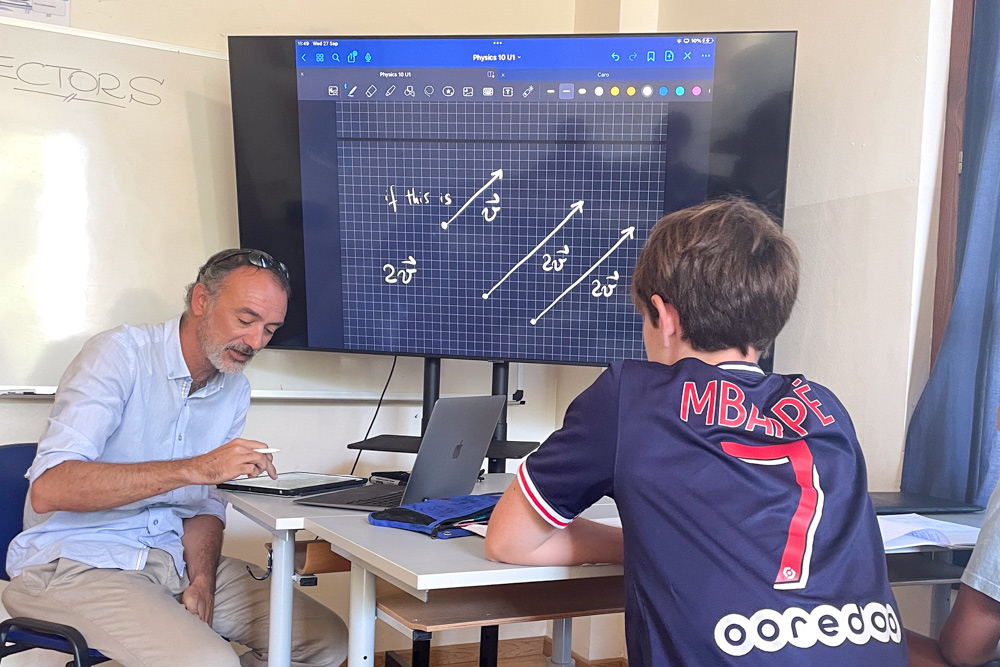 SUBJECTS TAUGHT IN MIDDLE SCHOOL
Our students learn through inquiry, action, and reflection across subject groups connected through key concepts and global contexts from the following subject areas: English, Italian, Additional languages (Spanish, French, German, or Mandarin), Mathematics, Integrated Science (Biology, Chemistry, and Physics), History, Geography, Visual Arts, Drama, Music, Design, and Physical and Health Education.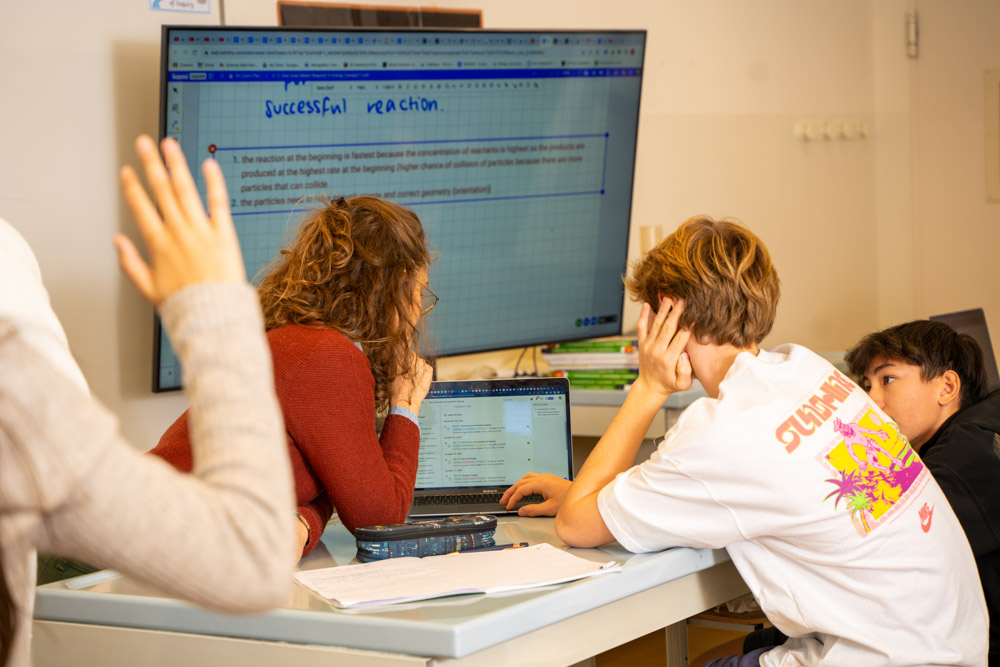 The teaching staff represent many different nationalities, we have staff hailing from the United States, Great Britain, Australia, Canada, Romania, Sweden, Spain, China, France and Germany. Our certified teachers have been recruited with the support of international hiring agencies.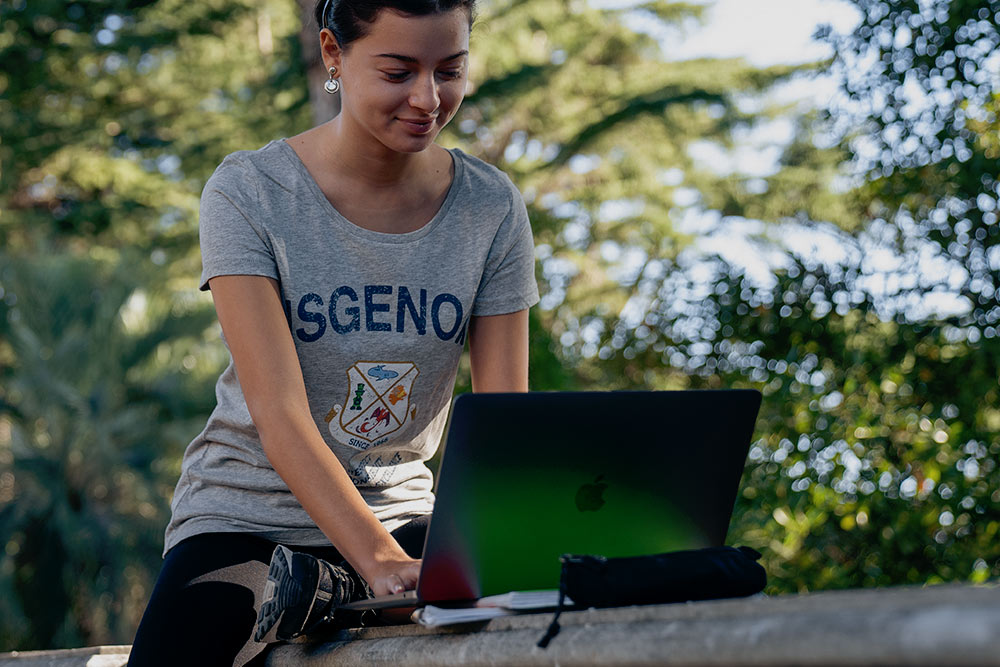 DIGITAL LEARNING PLATFORM
All Secondary students use a laptop in school and during their home learning on a daily basis. Managebac is the platform used to assign work such as formative and summative assessments as well as homework. Parents use Managebac to monitor progress and communicate with teachers. Google Classroom, and other resources may be used in addition to this.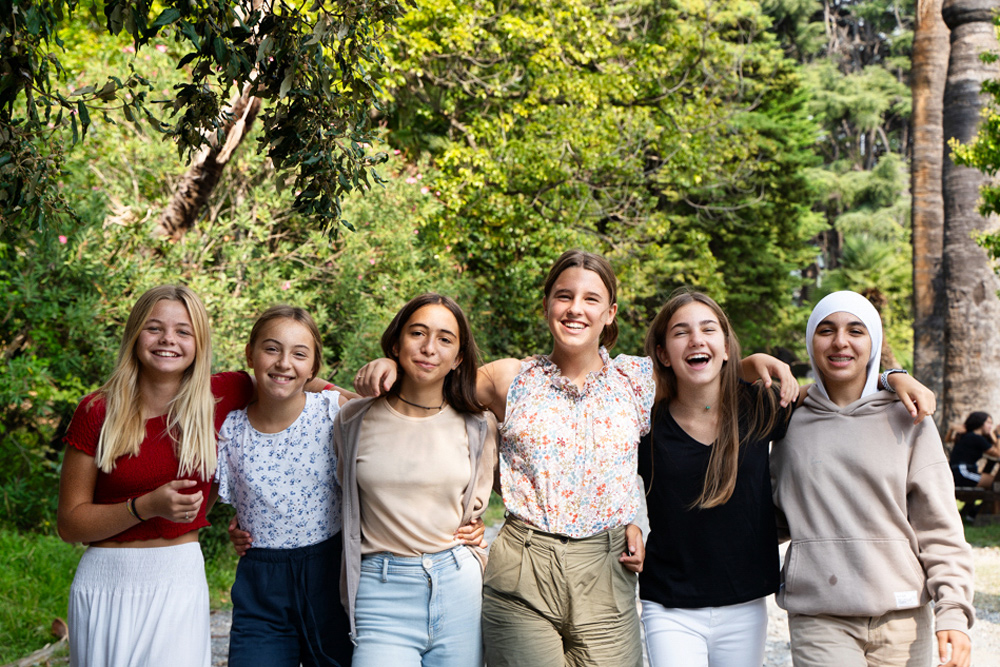 LANGUAGE SUPPORT PROGRAMME
Students from every country around the world, including Italy, may join ISG at every grade level. In Middle and High school, students are admitted after collecting their academic and personal information. The English language proficiency of the student is verified in order to organize the language support if neede and for entrance into either Standard or Extended Mathematics in Grade 9 or 10, a mathematics entrance exam is assessed.
The support will be offered through supervision during lessons, or for one-to-one activities when needed during school hours and will be scheduled for the time needed until the student reaches an adequate level of independence.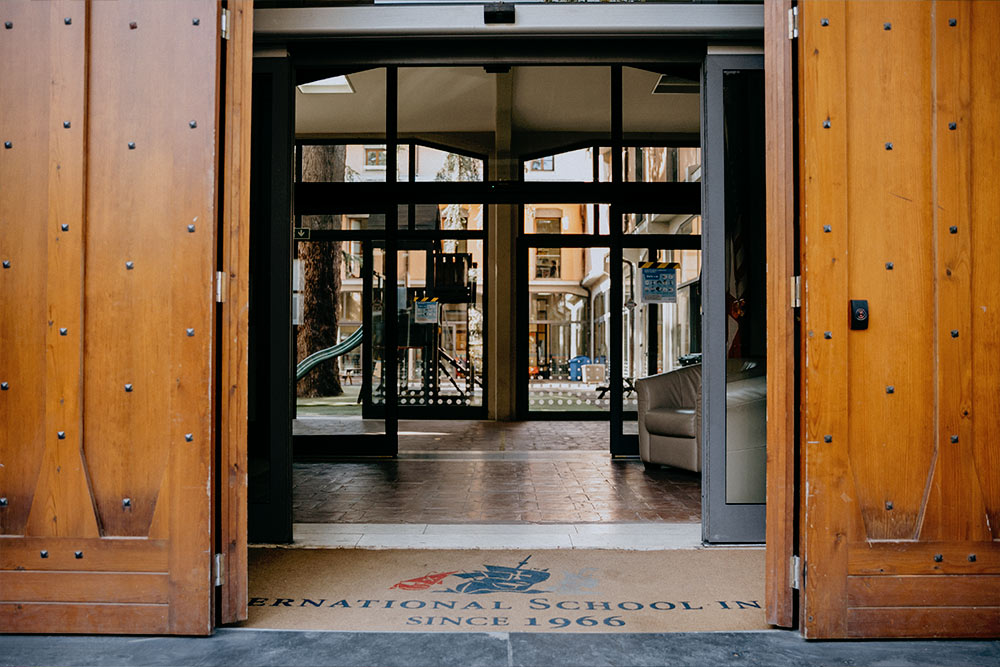 The school day starts at 8:15 am and ends at 3:40 pm. Once a month, students are released at 12:30 as the academic staff is involved in professional development meetings and workshops.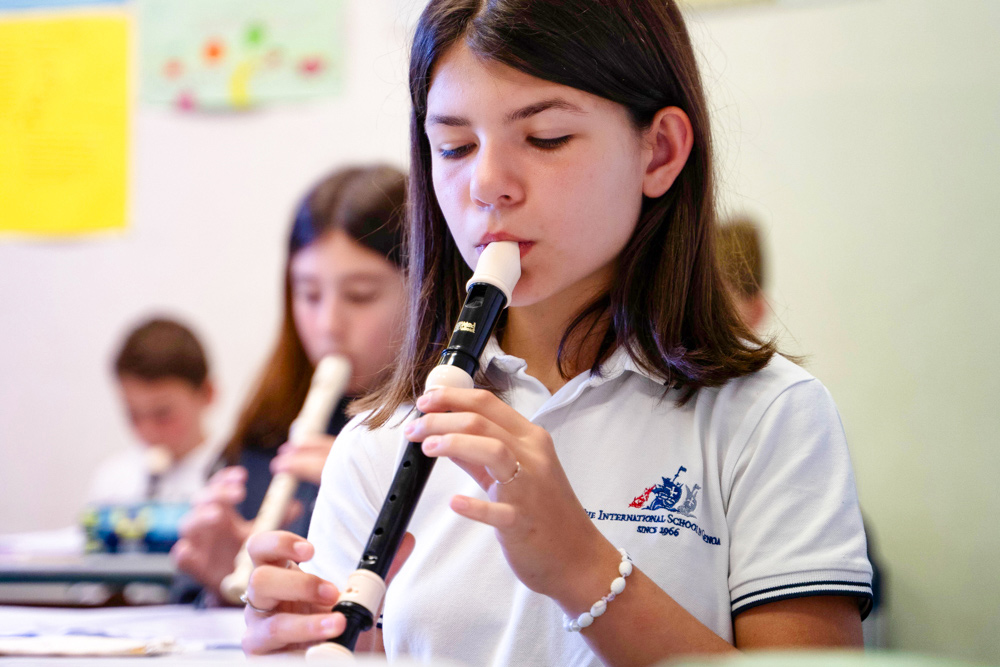 School breaks and festivities are indicated on the school calendar.