HISTORIC CAMPUS
IN THE HEART OF GENOA
ISG offers students the perfect environment to learn in a peaceful, encouraging, and exciting atmosphere to achieve their best. The school is located n Genova-Quarto, a district on the east end of Genoa that offers the finest quality of life and services. ISG is situated in a 6000 square meter campus located on the picturesque grounds of a renovated Benedictine abbey from the fourteenth century, surrounded by historical gardens.
The campus has a variety of facilities, including well-equipped science labs, an auditorium, an art room, a library, and a cafeteria.
Outdoor facilities such as a sports field, cross-country paths that encircle the school, and newly renovated recess areas make the ISG campus an exceptional learning environment. The school is conveniently located about 5 km from the city center and 20 km from Genoa Cristoforo Colombo International Airport and easily accessible from major highways.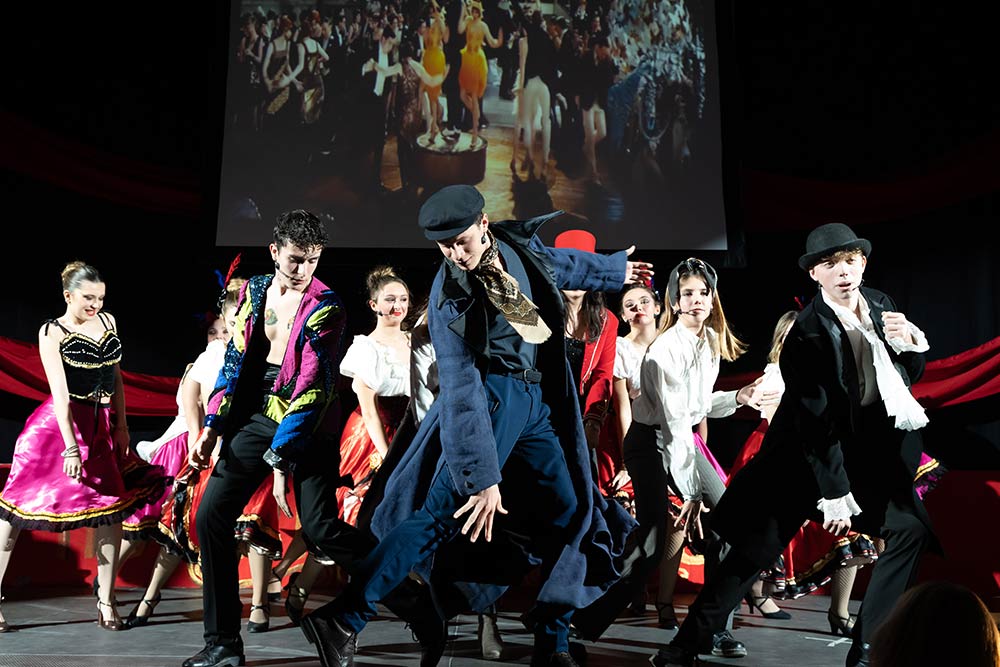 This spacious hall is designed for multipurpose occasions such as meetings, instructional activities, associates' meetings, after school activities and social gatherings for students and parents. It has a professional sound system as well as professional musical instruments such as a piano and drums for music and drama performances.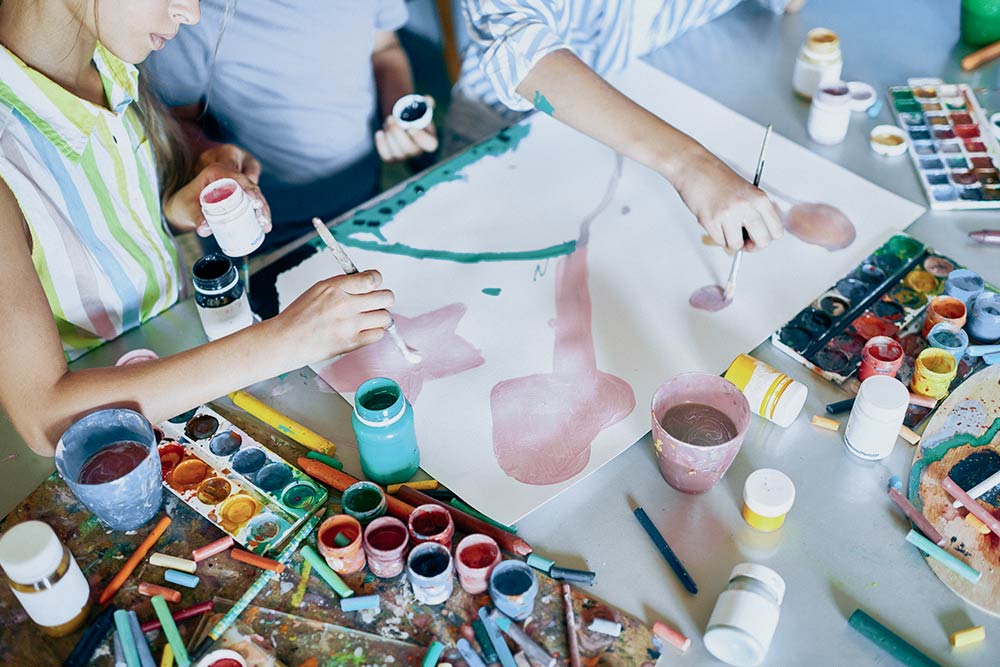 The Art Room at ISG encourages students' creative and intellectual growth through high-quality visual arts activities supervised by our arts teachers. All students, ages 6 to 18, are given the opportunity to experiment with a wide range of techniques, materials, and processes in order to spark their creativity.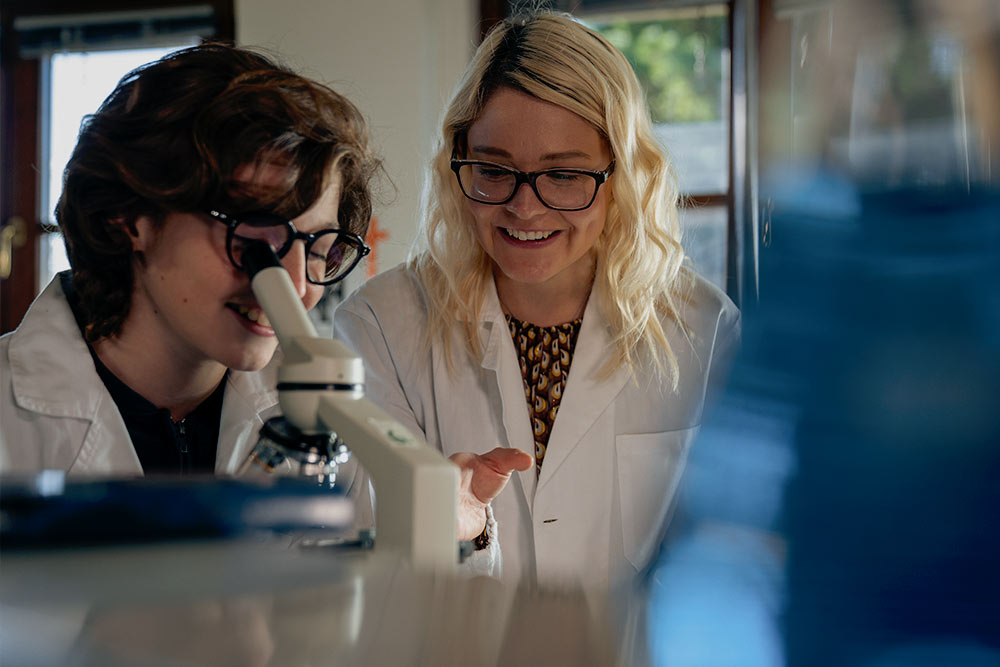 The three well-equipped labs in our school offer students the opportunity to discover and develop a true interest for sciences. They are spaces where students have an opportunity to experience a project-based learning through an hands-on approach. The labs dedicated to Biology, Chemistry, and Physics, provide access to the resources, the materials, and the up-to-date technology to allow the students to explore more traditional sciences. The Innovation lab, specifically dedicated to Computer Science, Design and Technology, is a place where to learn and explore, but also to tinker, to create, and to invent.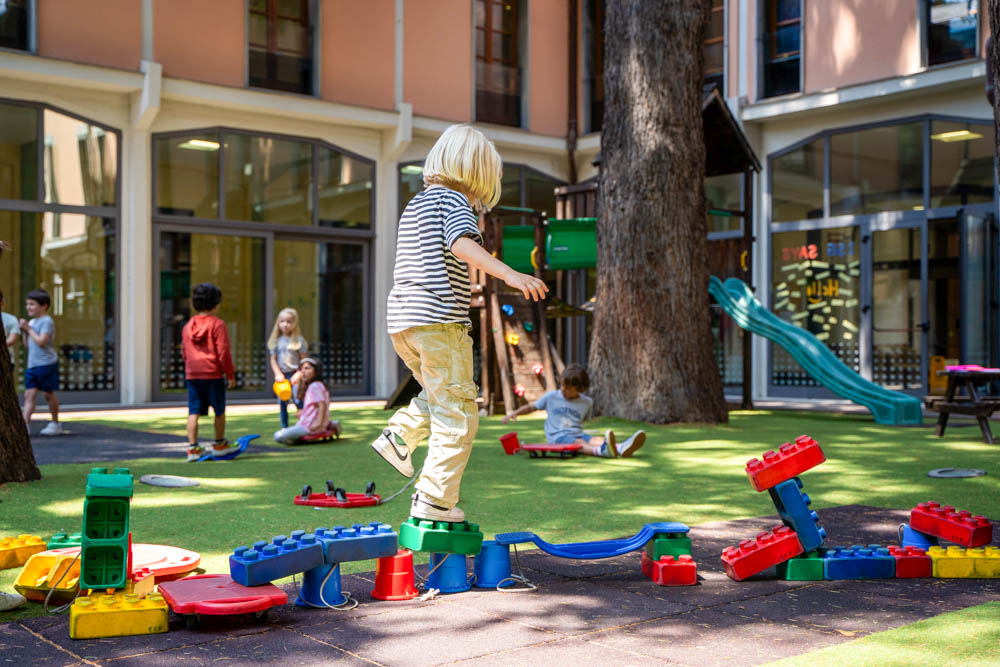 Thanks to its natural parkland, outdoor spaces, freshly expanded and upgraded recess areas, ISG offers exceptional learning opportunities in a peaceful, green environment with fresh air. Students get the opportunity to exercise outside and participate in plenty of team-building sports activities at ISG's outdoor sports field. While younger children can enjoy the newly installed play area, older students can also explore, be active, and appreciate nature along the cross-country trails that encircle the campus.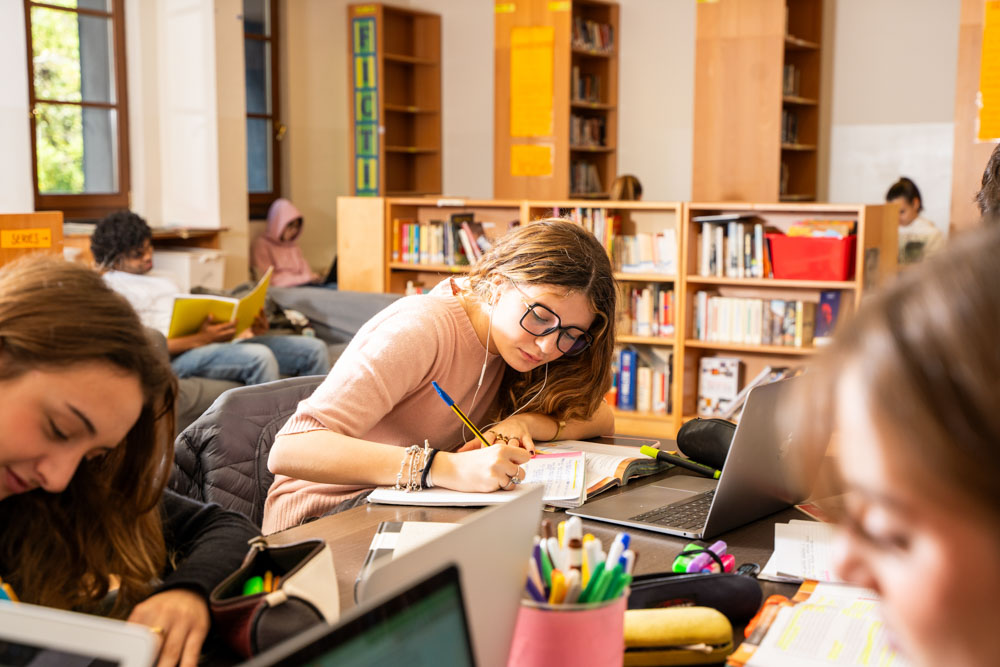 The ISG Library is for all students, pre-school through 12th grade, parents, and staff.
The library has approximately 10,000 books including picture books, chapter books, non-fiction books, and reference books.  There are also books in Italian, French, Spanish, and other languages.  This is also a study room for students to enjoy during their free periods and after school.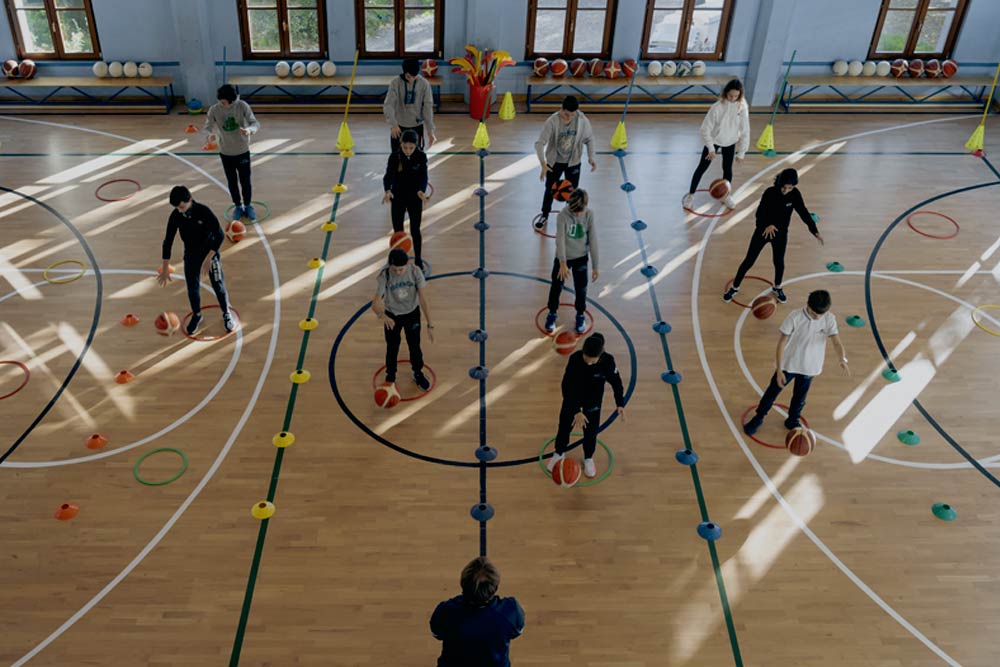 Facing the gardens surrounding the building, the gym is a unique space where to work out and learn sports and healthy habits.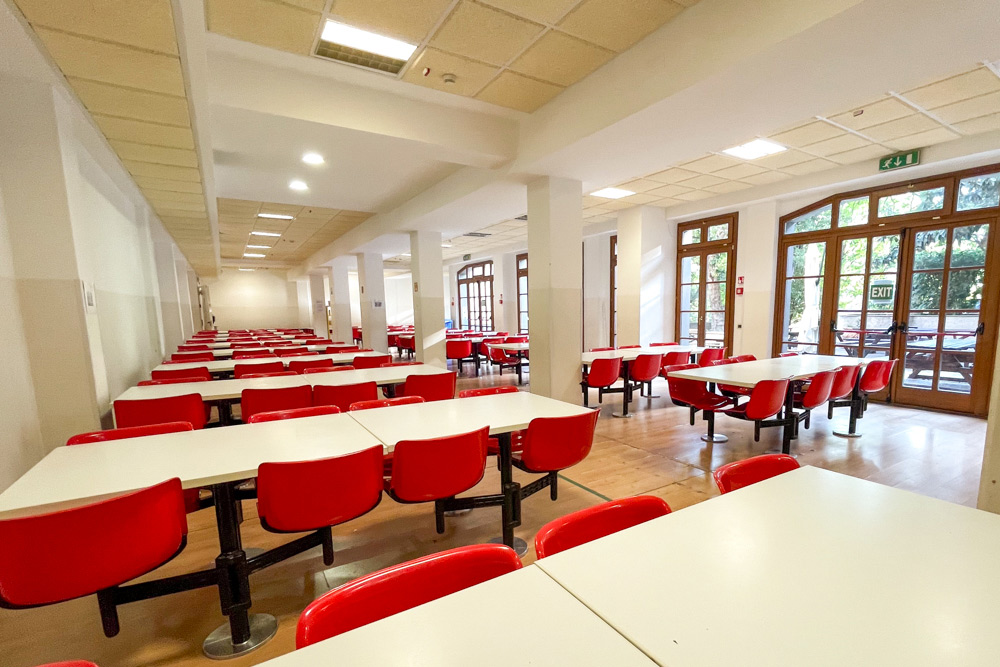 Students at ISG are offered balanced meals with a daily selection of nutritious dishes. The finest ingredients are used to prepare a broad variety of meals from Italian and international cuisines. At ISG every individual's food sensitivity is carefully considered while creating menus. 
The cafeteria is managed by the expert team lead by Maria, our expert chef from Pedevilla catering company.