Making Learning Fun and Engaging
Students are engaged, well-rounded, and internationally minded individuals who are eager to explore and learn. Through the Primary Years Programme and ISG's commitment to the best educational practices, children are nurtured to become inquisitive, reflective, and critical thinkers prepared to take action in their world.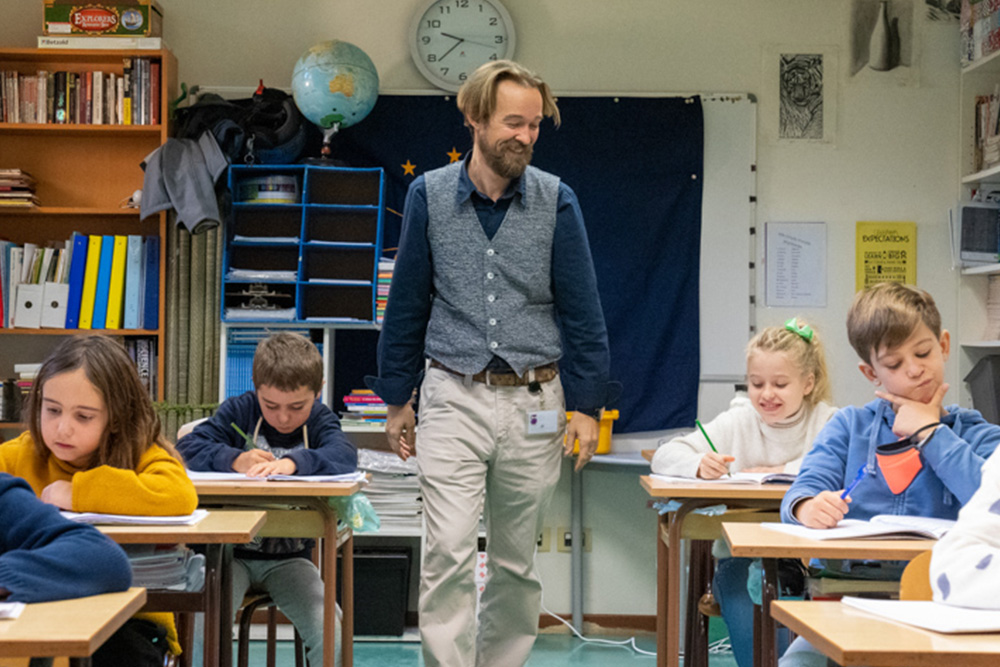 Each class is led by an English native level, certified classroom teacher. In grade 1, the teacher is also supported by a bilingual assistant. The classroom teacher supervises the child's journey in their language, academic, and social development. Highly trained specialist teachers work closely with the classroom teachers to collaborate in integrating other subjects such as Italian, art, music, physical education and drama.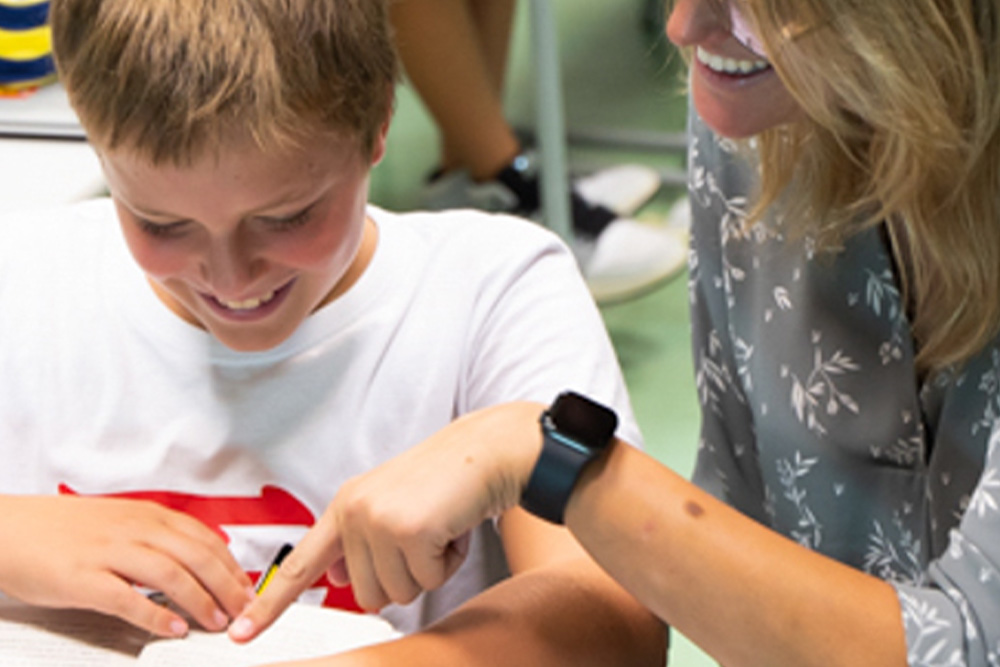 The students' placement is generally based on the child's year of birth. We also consider previous schooling and social-emotional needs of the child.
Classes are organized into five main age groups:
Students must reach the indicated age for the grade by December 31st of the school year.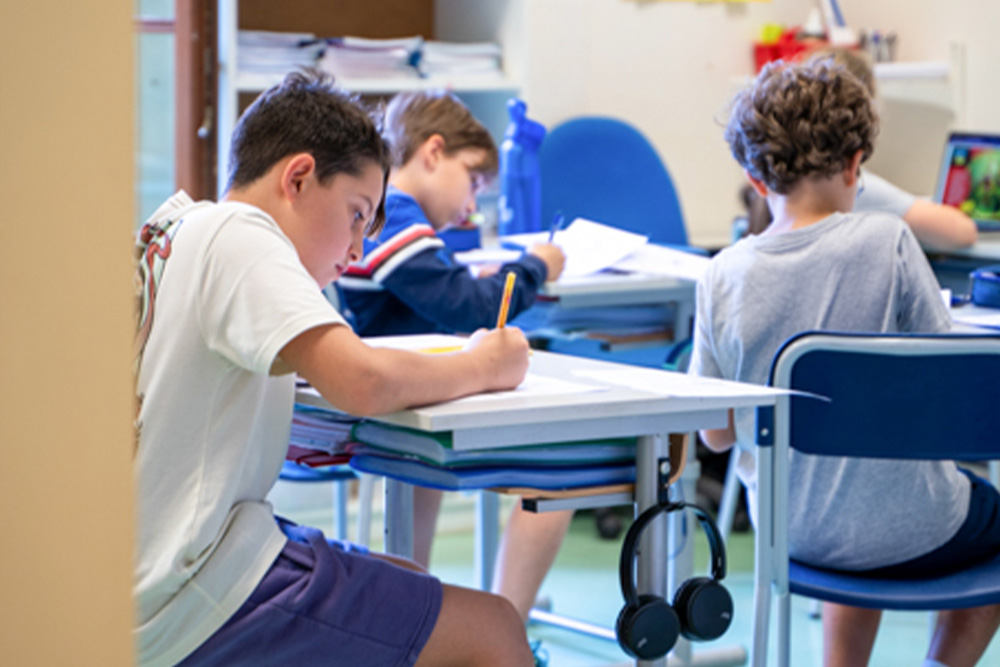 SUBJECTS TAUGHT IN ELEMENTARY SCHOOL
The elementary program uses the PYP inquiry based framework. Learning is based on transdisciplinary units that explore global topics where students have the opportunity to gain different perspectives and use critical thinking. Literacy and maths are integrated into these study units and developed through direct teaching to balance understanding, skills, and knowledge. Social and emotional development is fostered in positive classroom environments where a growth mindset is encouraged and students have many opportunities to collaborate in work and play.
The curriculum includes: Literacy, Mathematics, Italian, Physical Education, Science, Social Studies, Art, Music and Choir, and Library.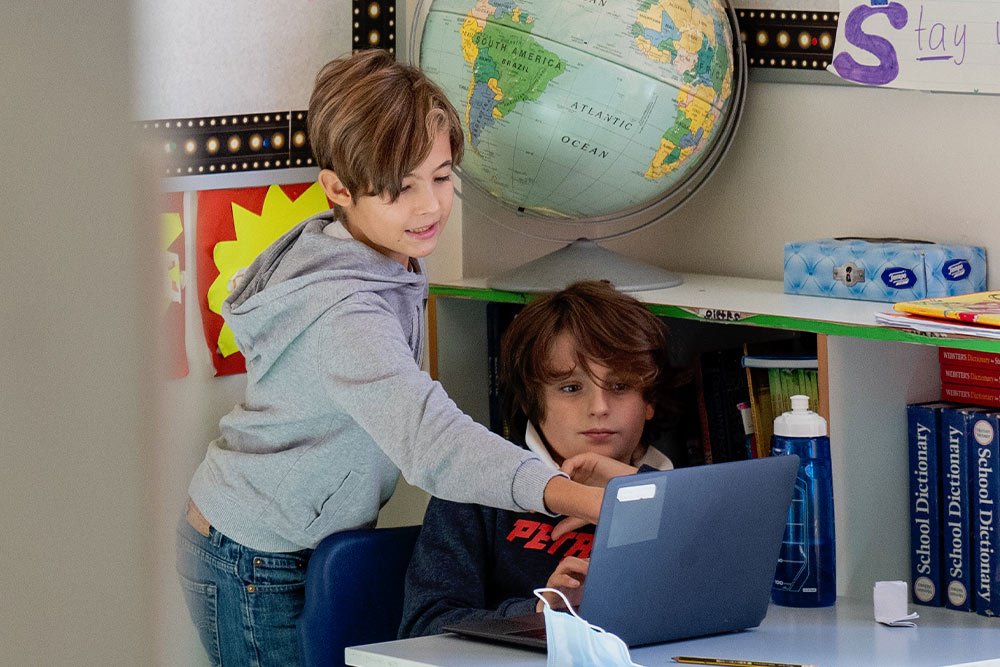 DIGITAL LEARNING PLATFORM
Google Classroom and SeeSaw are the primary digital platforms in the primary school. They are used to support and enrich students' learning and to communicate learning experiences with parents.
A variety of other digital resources, such as Khan Academy, Reading A to Z, and Epic Books for support and enrichment are also included.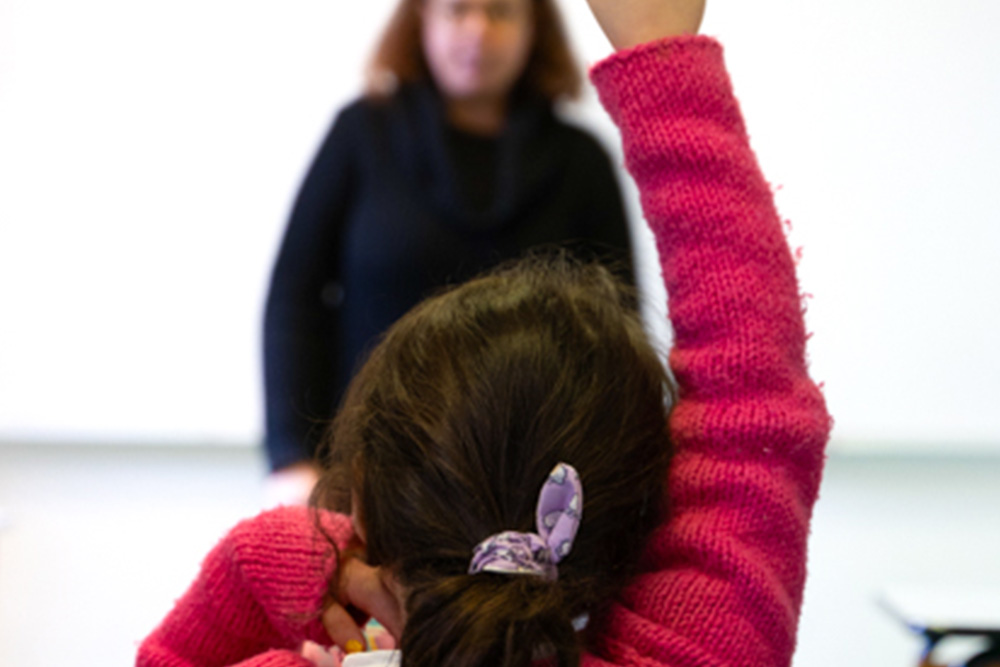 LANGUAGE SUPPORT PROGRAMME
Students from any linguistic background may join ISG at every grade level. In elementary school, students are admitted after reviewing their academic and personal information. In addition, English language proficiency is verified to program language support as needed. Language support might be individualized or in small groups during school hours, with the goal of teaching students the fundamentals of the English language in order to communicate and learn with their peers. International students will also participate in Italian language instruction.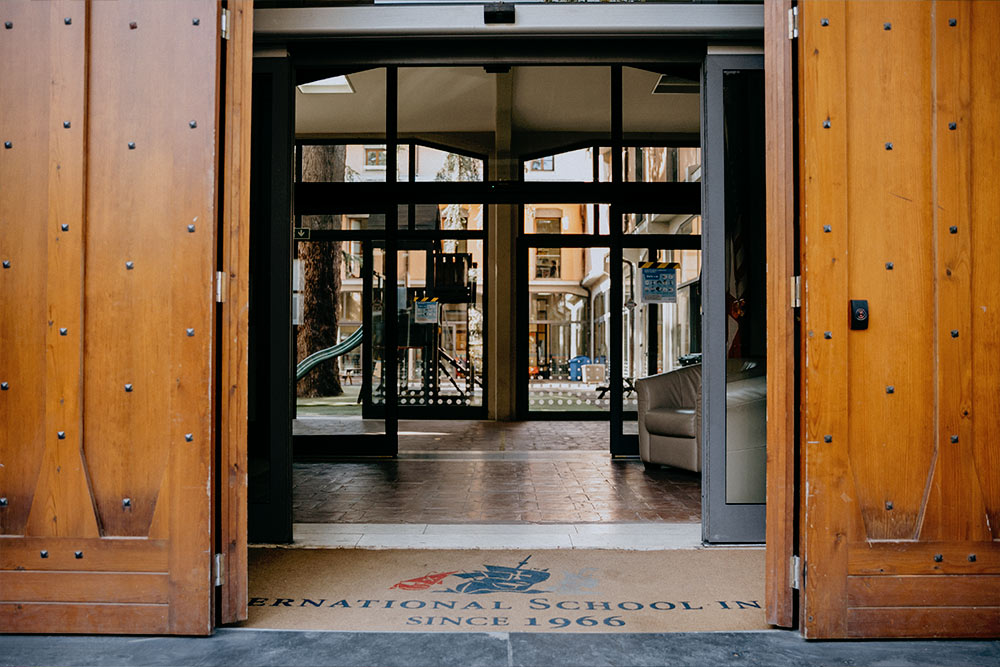 The school day starts at 8:15 am and ends at 3:40 pm. The optional extended day ends at 17:20. Once a month, students are released at 12:30 as the academic staff is involved in professional development meetings and workshops.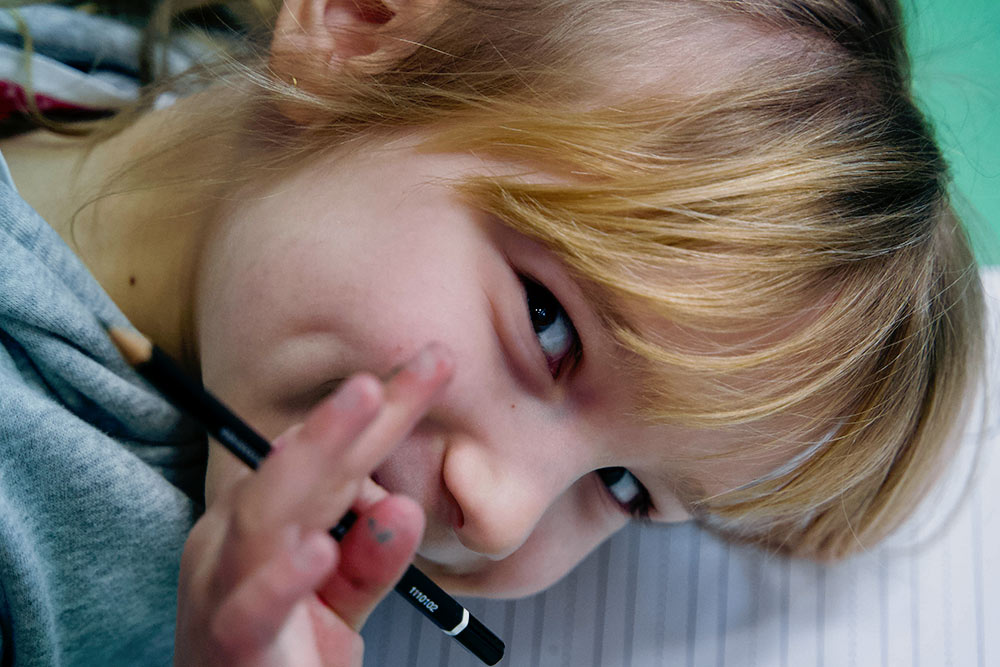 School breaks and festivities are indicated on the school calendar.