Where the joy and curiosity of learning begins!
In the early years programme, ISG ignites the joy and curiosity of learning, setting the foundation for  growth and success. Through engaging experiences and a nurturing environment, we inspire children to explore, create, and discover, fostering their natural love for learning. With a focus on joy and curiosity, we empower children to become confident, lifelong learners who embrace the wonders of education.
SOCIAL AND CULTURAL EXCHANGE
Learning to work and play together is a primary goal in the early years.
ISG is an international school that appreciates diversity and sees itself as part of the global community. The school cultivates a global perspective even with our youngest students by introducing them to diverse cultures, traditions, and perspectives. In this way, children are encouraged to develop an understanding of the interconnectedness of individuals and communities.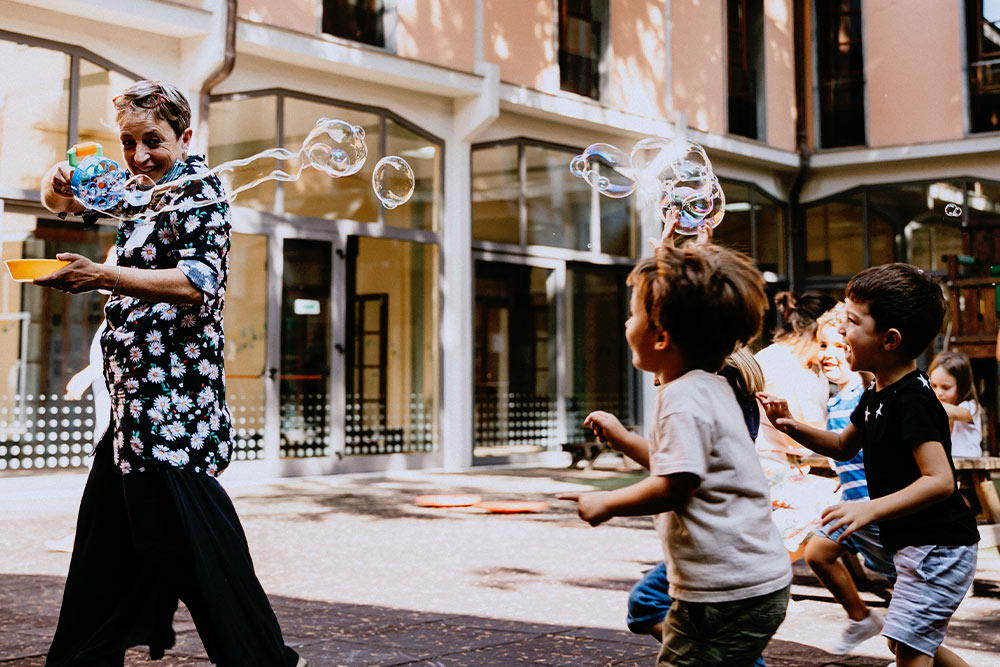 Each class has a native English speaking and certified homeroom teacher supported by a bilingual assistant. Highly trained specialist teachers work closely with the classroom teachers to collaborate in integrating language, social development, and academic learning through subjects such as Italian, art, music, physical education and drama.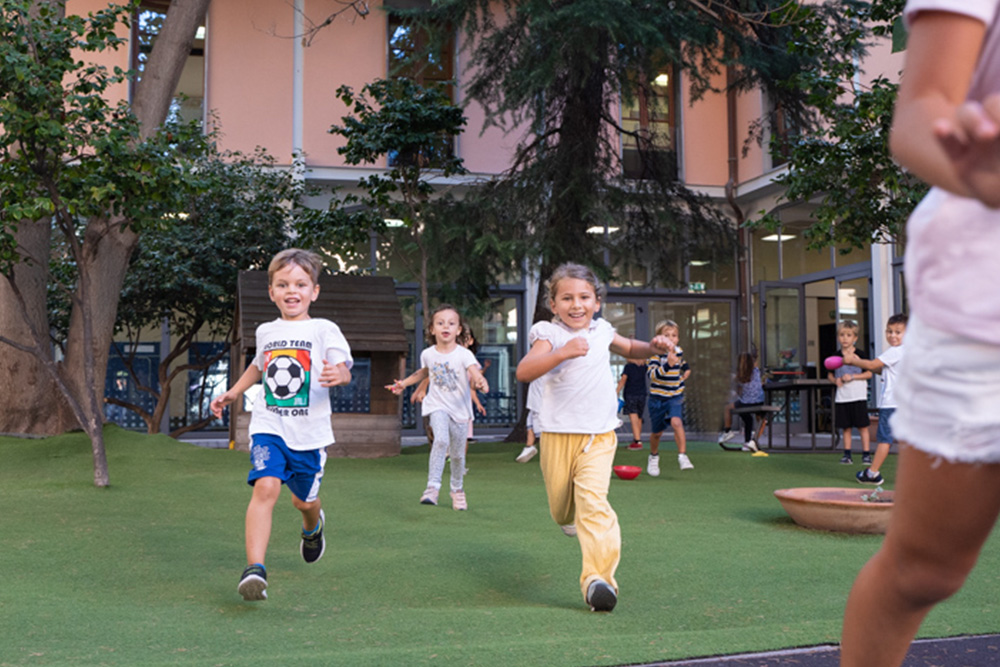 Outdoor learning is a fundamental part of child development, offering a wide range of stimuli and natural elements that promote imagination, exploration, and problem-solving through play. At ISG we have a beautiful and spacious outdoor environment that  contributes to our students' physical health and environmental awareness.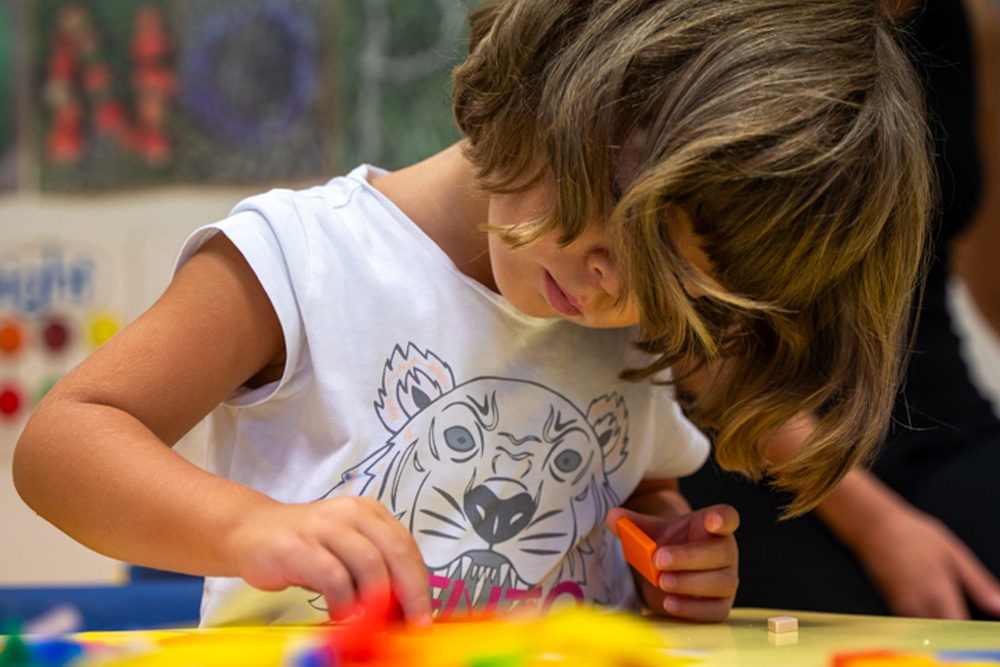 The students' placement is based on the year of birth of the child. It takes into consideration the physical, social and emotional needs of the child.
Classes are organized into three main age groups:
Students must reach the indicated age for the grade by December 31st of the school year.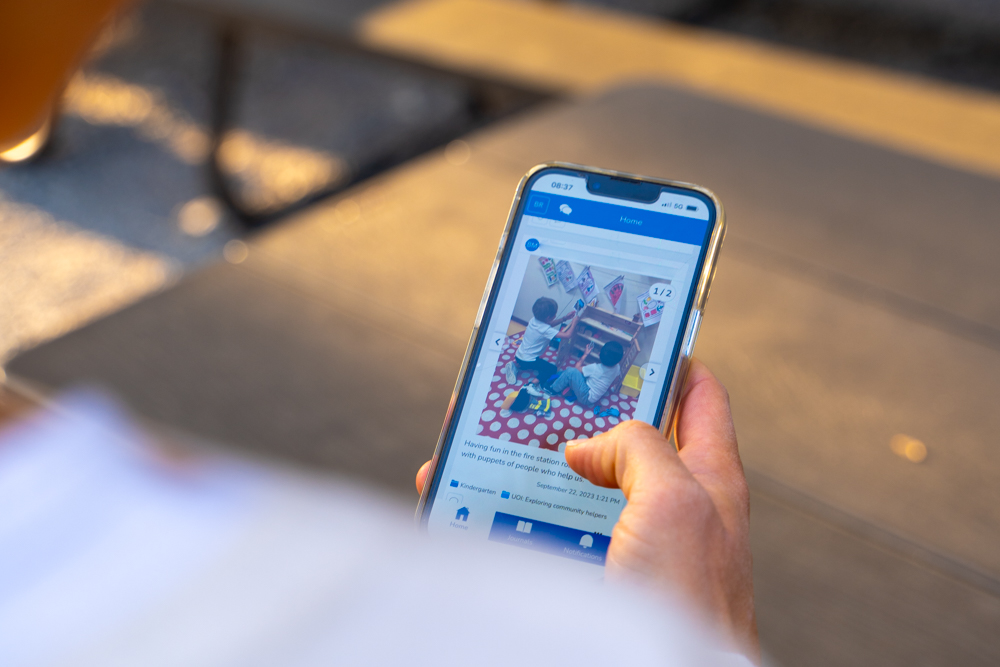 Parents are involved in their children's learning experience in many different ways. Teachers have daily contact with parents at the children's arrival and dismissal time. In addition, teachers share students' learning through the educational online platform called Seesaw. When necessary, teachers may share online activities for students to access with the support of their parents.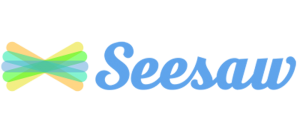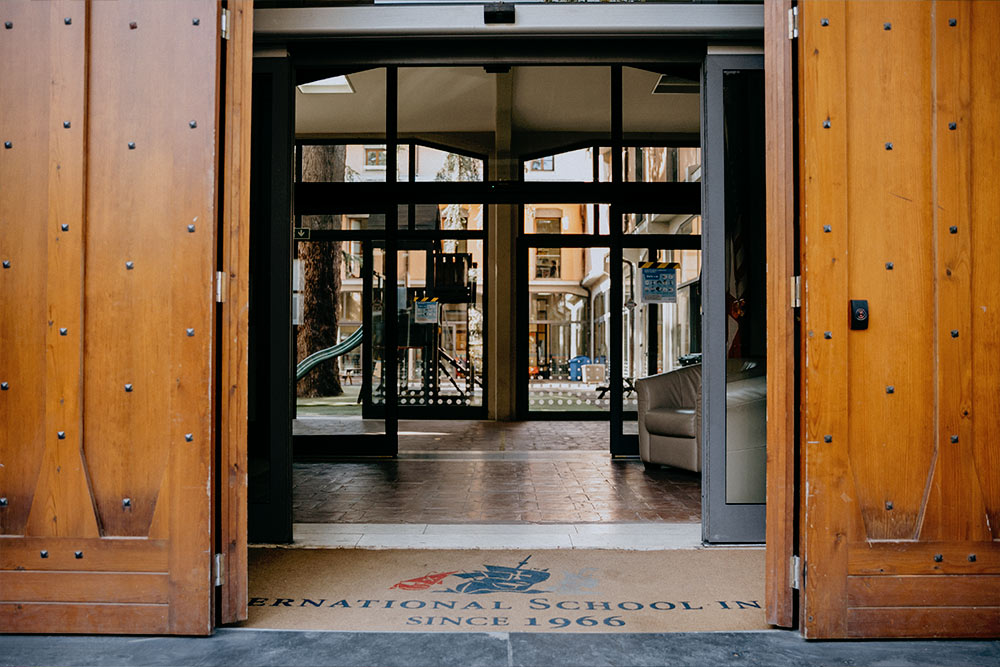 The school day starts at 8:15 am and ends at 3:20 pm. The optional extended day ends at 17:20. Once a month, students are released at 12:30 as the academic staff is involved in professional development meetings and workshops.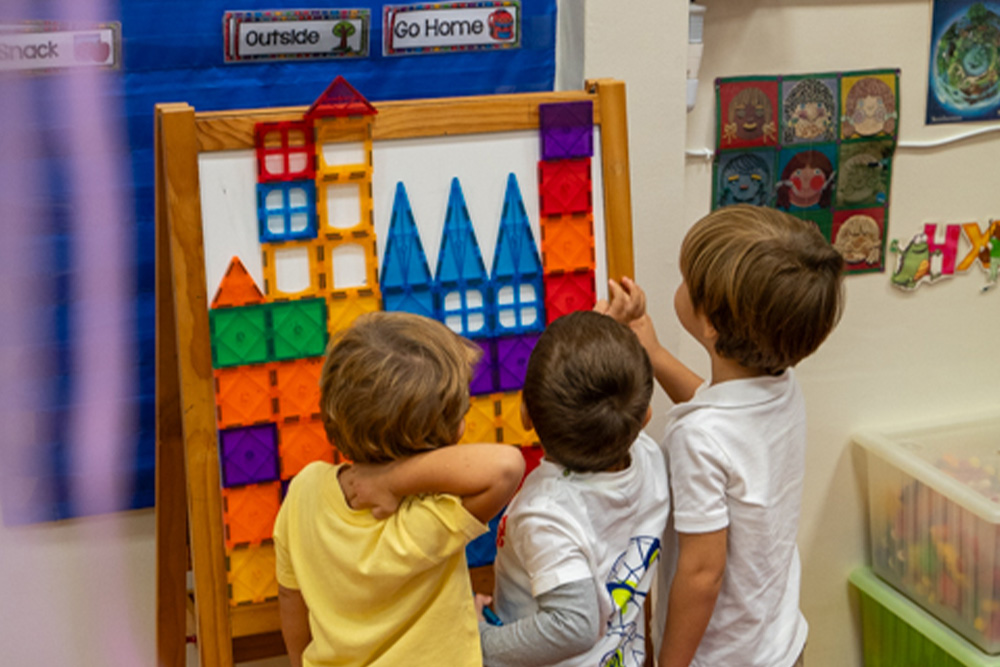 School breaks and festivities are indicated on the school calendar.
ENGLISH LANGUAGE ACQUISITION
Children who do not speak English or who are beginning to speak English are immersed in an environment rich in linguistic and pedagogical stimuli. From the linguistic point of view, the teachers' work focuses on the acquisition of the necessary basic structures, vocabulary and listening and speaking skills.