WELCOME TO THE INTERNATIONAL SCHOOL OF GENOA
WHERE STUDENTS INSPIRED BY THE PASSION FOR EDUCATION BECOME LIFELONG LEARNERS
ISG is a not-for-profit association founded in 1966, with the goal of providing high-quality international education for students aged 3 to 17 in Genoa.
ISG mission is to encourage all students to embrace their unique talents and passions, as well as to dream,
create, and explore their potentials that extends beyond the school's walls.
RESPECT, RESPONSIBILITY, AND REACHING FOR EXCELLENCE
We understand how important it is choosing the best school for your child's future. Our goal is to provide you with all the information to make the school a perfect fit for your child and you as a family. Pass rate on the Terza Media exam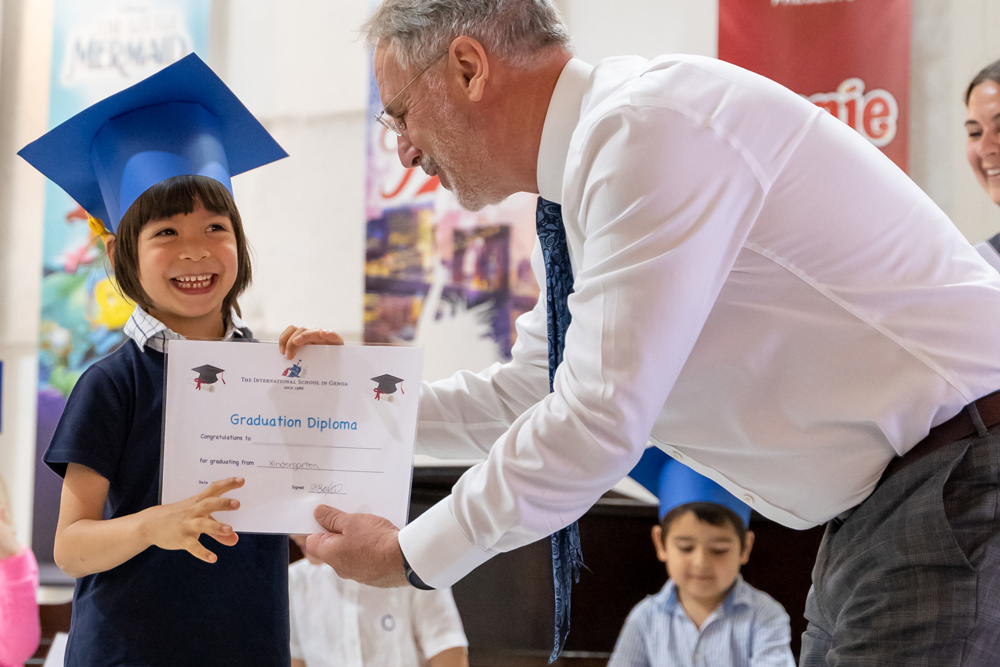 From Early Childhood to the Diploma
The school's curriculum is international from the early years to high school, and leads our learners all the way to the completion of both the High School Diploma and the International Baccalaureate (IB) Diploma. The IB Diploma is recognized by the Italian Ministry of Education and is legally equivalent to the Italian Maturità. The language of instruction at ISG is English. All students also have the opportunity to study Italian (Language A or Language B). In Middle and High School students study a third language choosing among French, Spanish, Mandarin and German.